Odessa (Brussels Morning Newspaper) The current situation in Odessa is more crucial than it appears. Some residents have fled to the Moldovan border. Whoever is left is immobile. Despite this, the city is still clogged with traffic owing to Ukrainian security checks. According to the citizens of Odessa, there's a curfew at night and sirens throughout the day. You can hear distant explosions, but no one knows what caused them or where they originated.
Timeline of Russian Attacks in Odessa
Odesa is the third-largest city in Ukraine. It also has a major port, which brings it under the limelight of Russia. And with the ongoing war, no one knows what will happen next. However, everyone is expecting the worst. Let's overlook the Recent development between Russia and Odessa.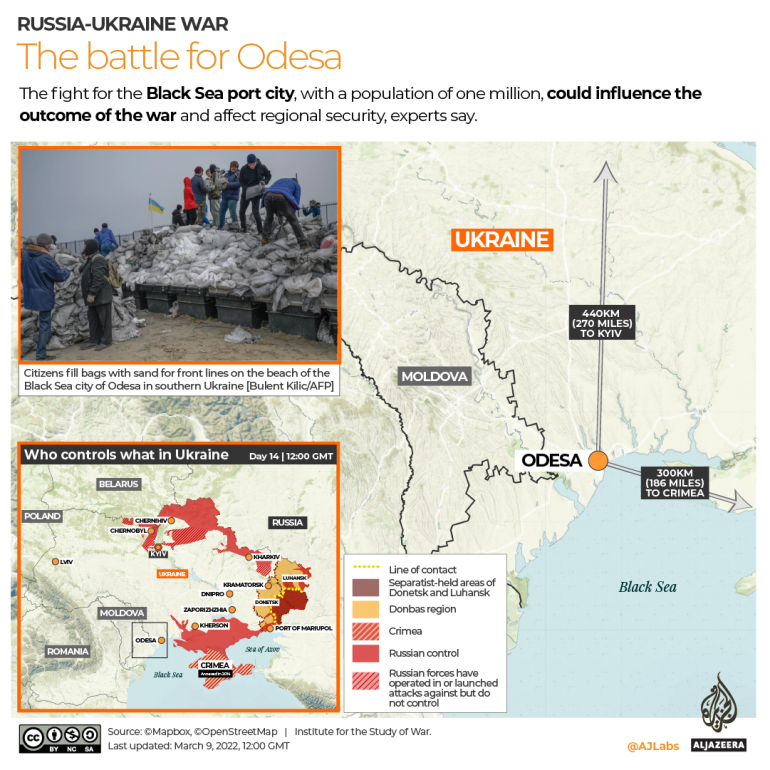 Latest Development in Odessa
Prime Minister Natalia Gavrilita alarmed the citizens about a hypothetical assault on Odessa. Which would result in a fresh surge of migrants to Moldova, which has the same population as Odessa.
"In particular, we are worried about the bombardment of Odessa, which is quite near to the Moldovan border and has the same population as Moldova. To protect these green lanes, prepare, establish contingency plans, and work towards a ceasefire, "Gavrilita. To facilitate exports from Odessa to Constanta, MSC will develop a rail-river export service for 2M Alliance members.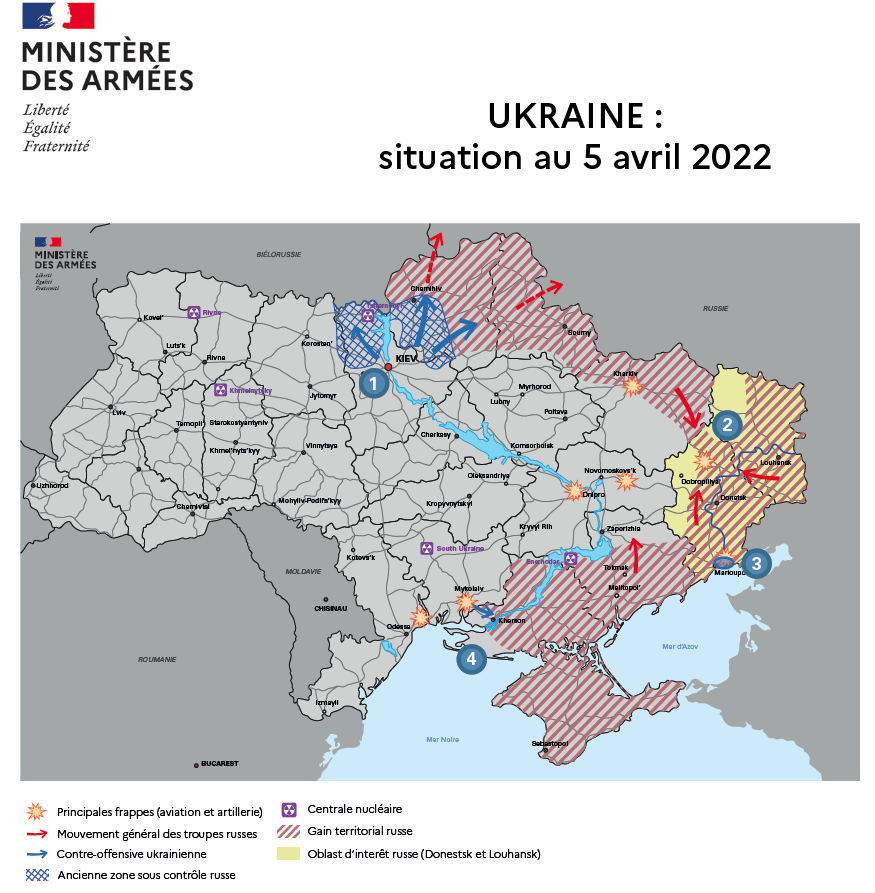 According to Odessa-based consultant Informall, the first train should depart DP World's TIS Pivdennyi facility at Port Yuzhnyi this week.
Despite the announcement, the service would not operate as planned owing to the conflict. Due to the military war, the route is currently being developed. When all available vacant equipment is employed, exports from Ukraine are likely to drop.
Timeline of Major happenings in Odessa
Now let's delineate the ongoing crisis and see the major happenings centered around Odesa in chronological order:
April 3 – Russia Strikes Again
Local authorities claim that Russian airstrikes damaged an oil refinery in central Poltava and "important infrastructure" in Odesa.
Russian soldiers targeted Odesa, the Ukrainian navy's significant base. Securing this land corridor would allow Russia to reach Transnistria, an independent Russian-speaking region of Moldova.
A Ukraine officer claimed a missile struck "important infrastructure" in a Telegram message. Two massive columns of black smoke rose into a gloomy sky before spreading across the city.
Odesa Mayor Gennadiy Trukhanov declared that the situation was "under control." However, a resident stated her family awoke to loud explosions near their house. Russia, on the other hand, again denies targeting people.
March 29 – Ukraine Ship Stuck in International Waters
One thousand seamen have been trapped in Ukrainian ports since the Russian invasion. The IMO is working with Ukraine and Russia to safely exit the Black Sea and Azov Sea. Officials claim security concerns and differences are impeding progress. When Russia invaded Ukraine on Feb. 24, it gained control of waterways in a "special operation". Off the Ukrainian shore, missiles struck five commercial ships, sinking one.
Russia says it has established a humanitarian maritime corridor from Chernomorsk to Odessa. The Ukrainian Maritime Administration is aware of the Russian notification.
March 21 – Russia accused of Launching a Missile
Russia has been accused of launching a missile assault on the Ukrainian city of Odesa, the first such incident in this Black Sea port city.
According to the local council, there were no fatalities, even though the impact sparked a fire. According to media reports, "These are residential buildings where calm people live," Mayor Gennadiy Trukhanov. Russia denies launching attacks on civilians.
March 18 – Russia planned to conquest Odessa
Ukrainians prepare for a probable Russian land, sea, or air invasion. Odessa is the final major city between Russian soldiers and Romania's border. Experts claim a conquest of Odessa was conceivable because of its strategic and symbolic value. Ukraine worries a new front in Transdniestria would increase pressure on Odessa. While Russian soldiers and naval ships have crossed Kherson to the east.
Experts suggest Russia's land path to Odessa's east would be difficult. Odessa, Ukraine, may be able to mine nearby seas and coastlines for Russian vessels. Russia has 12 ships capable of transporting five battalion groups of up to 400 men apiece. However, the Ukrainian shore may likewise get easily blocked by Moscow.
March 9 – Odessa Become Russia's Next Target
Odessa got spared from shelling, but it;s one million residents are warily watching to see whether it will follow Kyiv and Mariupol to the north and east.
Ukrainians use music and banners hung over sandbags to bolster Odessa's patriotic spirit.
No one will ever be able to take Odessa from us," declared Galyna Zitser, artistic director of the Odessa Philharmonic, which performed for the first time since the crisis started on Tuesday. As well as the national anthem and Bobby McFerrin's 1980 classic about overcoming adversity, a group of naval musicians dressed in uniform performed.
"I can't claim I'm not worried; I'm quite terrified," Zitser told the news source. ' The president and our soldiers need God's strength and health to defend us.'
Odessa depends on the sea as a trade, industrial, and transportation centre. The threat of invasion from the sea has been high since the Crimean peninsula was invaded and occupied by Russia in 2014.
Locals have been practising firearms and filling sandbags on the beach. A Russian warship in the Black Sea was also shot at by Ukrainian naval troops protecting Odessa on Monday.
According to citizens, they sometimes hear distant explosions and have taped their flat windows as a precautionary measure. A citizen also claimed, 'there's no need to fear, he says; stores have food, the currency is accessible, and farmers from nearby villages provide milk, meat, and eggs. The people are still calm'.
Russia describes its efforts in Ukraine as a "special operation" meant to degrade its neighbour's military capability and catch dangerous nationalists. It again denies targeting any civilians.
March 7 – The US turns a blind eye towards Odessa Amidst Russian Attacks
A senior US military source stated that the US does not think a Russian amphibious assault on or around Odessa, Ukraine, is imminent.
Since the invasion began, Russia has fired over 600 missiles and has committed approximately 95% of its combat soldiers inside Ukraine. The source claimed Russian soldiers are confronting "heavy Ukrainian opposition" as they march towards Kyiv, Kharkiv, and Chernihiv.
February 26 – Russia Closing in on Odessa and Nearing Cities
Ukraine's president's office advisor claimed that fighting would take place in the southern towns of Mariupol, Kherson, Mykolaiv and Odessa in February.
The advisor informed a briefing that "heavy combat" occurred near Mariupol. But the city refused to surrender or be taken over by the enemy.
January 11 – Russian Spy Arrested near Odessa's Seaport
Ukraine's official stated it had arrested a Russian military intelligence operative plotting assaults on Odessa, Ukraine's major Black Seaport.
"Russia's major mission was to sabotage and terrorize the Odessa area," they added. The Russian spy got apprehended while recruiting attackers.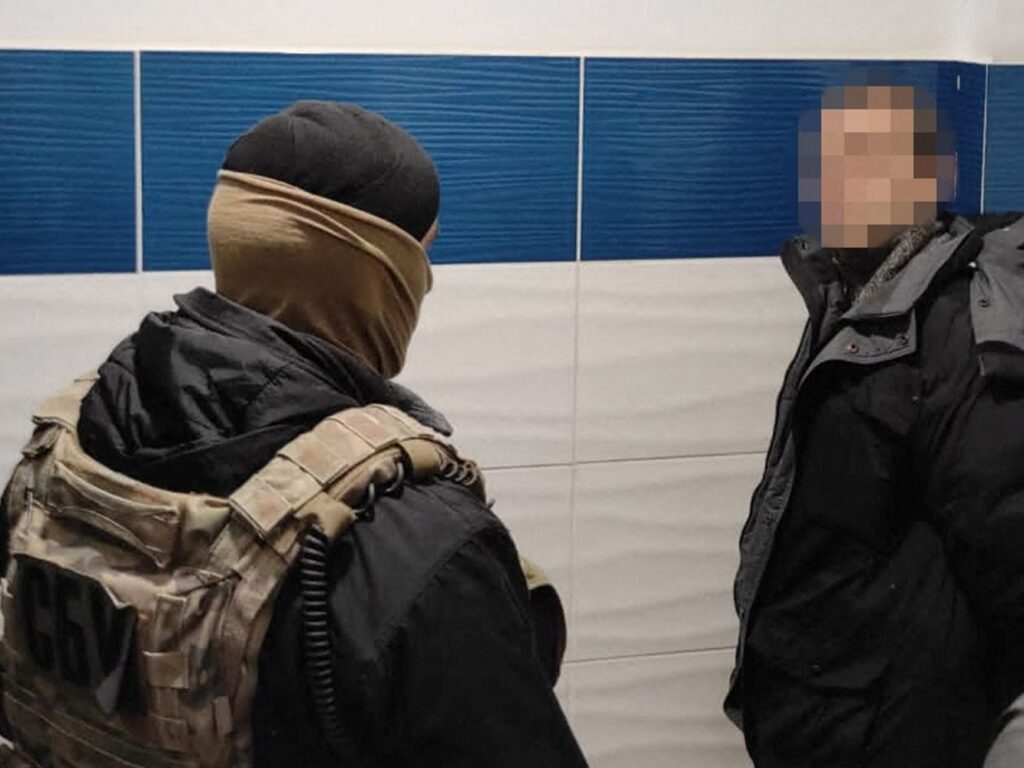 Kyiv, Washington, and other Western capitals fear a Russian force buildup near Ukraine and an invasion.
Ukraine's relations with Russia broke out in 2014 when Russia annexed Crimea and supported troops gaining territory in eastern Ukraine. Since then, 15,000 people have been slain in the conflict.