Belgium, (Brussels Morning Newspaper) President Vladimir V. Putin signed more than 400 pages of legislation annexing four Ukrainian regions, the Kremlin said on Wednesday, forging ahead with a parallel reality in which Russia pretends to exercise sovereignty over thousands of square miles of territory that its military does not actually control.
Russia's economy ministry sought to attach real-world benefits to a largely illusory claim, forecasting that the annexation would raise Russia's production of metallurgy and sunflowers by 20 percent each, while coal production would increase by 6 percent. The state news agency RIA Novosti released a map purporting to show Russia's new territory, adding in fine print that part of it was "under the control of the Ukrainian Armed Forces."

Russian state television trumpeted the signing on Wednesday as the day's biggest news story, while playing down or ignoring the fact that Russian forces are in retreat in multiple parts of the front line.
The four laws spelling out the annexation process — one for each region, each numbering more than 100 pages — were published on a government website on Wednesday, with a Kremlin stamp on the last page, dated Oct. 4, standing in for Mr. Putin's signature. It was an example of how Mr. Putin has long tried to legitimize his actions — however illegal — with a sheen of legality bestowed by Russia's rubber-stamp institutions.
The Kremlin has declared that it will fight to capture all of Ukraine's Donetsk and Luhansk regions — Ukraine still holds several Donetsk cities — but it has been vaguer about its goals in the other two regions it is attempting to annex Zaporizhzhia and Kherson. That has sown confusion about what new borders Russia is claiming with its illegal annexation.
While Mr. Putin announced the planned annexation last Friday in a bombastic and angry speech at the Kremlin, followed by a signing ceremony, there was no further fanfare involving the president this week.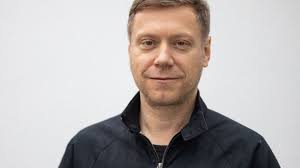 On this topic, MEP Martin Schirdewan from the Left group in the European Parliament for Brussels Morning stated that those who want peace must stand up for diplomacy but EU Commission does not seem to have any new ideas.

" It is the duty of European politics not to continue the spiral of escalation, but to contribute to ending the miserable war with strong peace initiatives at last. Putin is a terrible warmonger. However, the Russian people cannot be held responsible for this. Our solidarity is with Ukrainians and also goes to those Russians who oppose the war" concluded Schirdewan for the newspaper.