Renowned filmmaker Sébastien Lifshitz tells the story of seven-year-old Sasha and her "misunderstood" childhood, experiencing gender dysphoria.
Rome (Brussels Morning – 2duerighe) Sasha is seven years old and lives in the north of France. Like many children, she would serenely journey to school, but not without a tightness in her stomach that left her not quite at peace.
It's a feeling everyone has experienced at some point, a strangeness — of longing and fear — no doubt even in childhood. Sasha's anxiety is perhaps punctuated by something felt less often by children growing up, which some label a "disorder".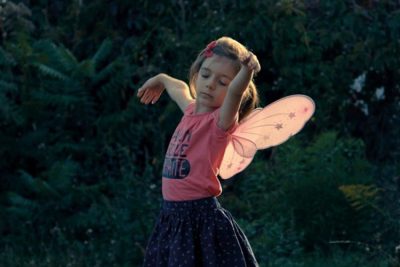 Sasha has gender dysphoria, more commonly and stigmatically called gender identity disorder. It's the feeling of not recognising yourself in your own body and sex and not identifying with a gender assigned at birth.
The seven-year-old was biologically born a boy, but for years she has known and felt without any doubt that she longed to be a girl.
With delicate features, Sasha wore her hair in a silky bob with a tuft pinned with a pretty colourful hair clip, while visibly exhibiting disgust at everything male within her, it is convincing that Sasha knows her own mind when she says she is not a boy.
She leads as normal a life as possible, beloved by a modest and tenacious family clinging to her while managing with difficulty to appease her immense desperation every time a "public" occasion forces her to hide her true nature.
When she wants to play in the courtyard with the other girls and wear mini-skirts and striped pullovers, the headmaster intervenes by invoking disparaging rules. At ballet classes, instead of ballet skirts and slippers, she has to wear a boy's uniform. Not to mention the district doctors, who are often incompetent, and more often, lack empathy.
Sébastien Lifshitz documentary on ARTE.fr
Sasha' story was recently captured by French documentary filmmaker Sébastien Lifshitz, an icon of queer cinema. Sasha's mother Karine allowed Lifshitz into Sasha's family to follow the young child for a year. In part, the film depicts Karine's own struggle, resembling a kind of authentic trench warfare. It is a struggle the mother feels among herself and herself, attempting to alleviate the feeling of guilt constantly plaguing the parents of children with dysphoria.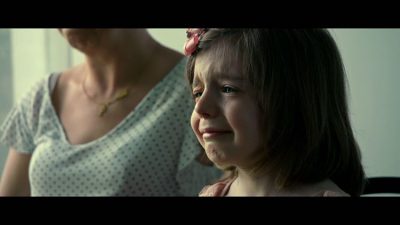 It then demonstrates the struggle Sasha experiences with society, to gain her inherent rights— to childhood and freedom of expression. The therapeutic and social journey of Sasha and her family is long, tortuous, full of obstacles; but, it is not necessarily tragic.
The path of this young child with a quintessentially girlish and gracious style, remains dramatically joyful and, through the support of an expert team, Sasha engages on screen seemingly unburdened by the usual weight she feels.
The message of affection, tolerance and freedom that shines through in the documentary is the result of the director's distinct sensitivity, developed from their cinematic experience in queer culture, like Les Invisibles/The Invisibles and, more generally, the transformation process in adolescence and adulthood.
In Lifshitz's latest documentary Petite Fille, released recently on culture television channel ARTE.fr, the filmmaker is even more accurate in his treatment of a very delicate subject, often misunderstood in public discourse, likely because gender dysphoria in children has not to date been looked at so intimately.
If we have laughed, cried, sung and danced watching shows such asTransparent (Jill Soloway, 2014) and the magnificent Jeffrey Tambor gender transitioning in adulthood, Petite Fille will imbue the viewer with empathy onto a profound and tender portrait of childhood.

SOURCE

For the Italian language version of this article click here to visit our partner's website