Belgium (Brussels Morning newspaper) The European Parliament has taken a significant step towards combatting sexual harassment in the EU and its institutions by adopting a report presented by Michal Šimečka (Progresívne Slovensko, Slovakia), Renew Europe MEP and Vice President of the European Parliament. The report addresses the pressing need for new measures to tackle sexual harassment and create a safer environment for all individuals.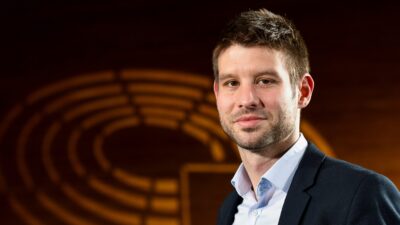 Michal Šimečka, the rapporteur on the report, expressed his satisfaction with the overwhelming support received from colleagues in the European Parliament. He emphasized the importance of harassment prevention policies and providing structural support to all victims, aligning with the values of Renew Europe. Šimečka stressed the responsibility of the EU to lead by example, adopting improved support mechanisms and more efficient anti-harassment policies.
Internally, Renew Europe is calling for a comprehensive reform of the anti-harassment policy within the European Parliament. MEPs are advocating for enhanced and expedited reporting procedures, strengthened support for victims, mandatory anti-harassment training for MEPs, and stricter sanctions within the European Parliament. These measures aim to create a culture of zero tolerance towards sexual harassment and ensure the well-being of all individuals within the institution.
Externally, the report highlights the need for broader action in all Member States to combat sexual harassment effectively. One of the proposed measures is the criminalization of gender-based violence under EU law, providing a common framework for addressing such offenses across the EU. Additionally, the report calls for a unified EU definition of sexual violence and harassment to overcome the fragmentation of rights for victims, promoting consistency and ensuring that victims receive adequate protection regardless of their location.
Another crucial aspect highlighted in the report is the collection of anonymized disaggregated data on sexual harassment and gender-based discrimination. This data collection will enable a comprehensive understanding of the extent and nature of these issues, enabling evidence-based policies and interventions.
The adoption of this report signifies the European Parliament's commitment to combating sexual harassment and creating a safer environment for all individuals. It reflects a collective effort to address the aftermath of the MeToo scandals and to ensure that such incidents are thoroughly addressed and prevented in the future.
Renew Europe's proactive stance in pushing for comprehensive reforms within the European Parliament and advocating for broader action in Member States demonstrates their dedication to upholding fundamental values and protecting the rights of all European citizens.
As the EU takes these significant strides, it is hoped that these measures will inspire change at both the institutional and societal levels, fostering a culture of respect, equality, and accountability.