London (Brussels Morning) Immigration policy has long been a political football in the UK. Now, while the government is facing increasing rebuke for contentious immigration rules by previous administrations, the Conservative government under Boris Johnson is ramping up hard-line policies to keep numbers of people coming in down, including through asylum claims. Some argue that while asylum seekers might be losing from these policies, a closer look will reveal others are benefitting from the asylum process and immigration complex, such as private companies.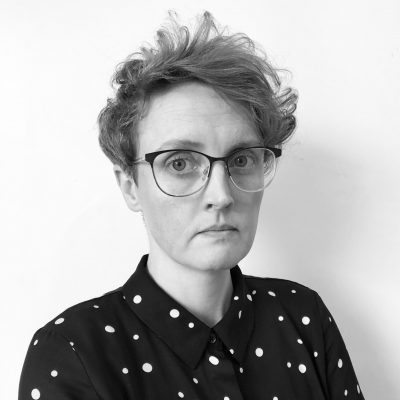 Siobhán McGuirk, a Postdoctoral Researcher in Anthropology at Goldsmiths University of London, co-edited the recently published 'Asylum for Sale: Profit and protest in the migration industry', which asks how pathways to asylum are shaped by neoliberal capitalism, as well as exploring modes of resistance. Brussels Morning asked McGuirk more about the current climate for migration policy. Her written response is below.
Sophia Akram (SA): Home secretary Priti Patel has been making some controversial and censured comments about immigration policy in the UK, and document leaks are suggesting her endorsement of offshore asylum processing. What does this tell us about the current immigration complex in the UK?
Siobhán McGuirk (SM): "While the pandemic dominates headlines, migration policy remains a pressing concern. The UK government looking into outsourcing asylum processes is cause for alarm. Asylum interviews, claims processing, building detention centres on British Overseas Territories, or doing deals with different countries — the details have all been vague, but it is important that we start asking questions now, like what human rights legislation can prevent the UK from detaining people overseas?
"The response to the leaks from activists and immigration lawyers has been one of shock, with some people dismissing the idea as impossible. It is dangerous to think it will never happen, however, especially given that the rhetoric coming from the Home Office and government ministers is extremely xenophobic.
"I am not convinced by the argument that, because it would be very expensive, overseas immigration detention does not appeal to this government. It has a track record of throwing money at private contractors. Even while saying we don't have enough money for welfare spending, ministers are usually happy to spend on anti-immigrant policies if they think they will win them votes.
"Outsourcing also lets the government avoid accountability. I recently wrote on the 10 years that have passed since Jimmy Mubenga's death, which occurred when private security escorts – employed by government contractor G4S – forcibly held him down on a deportation flight to Angola. An inquiry ruled his death to be "unlawful", but none of the escorts, their employers G4S, or the government were held responsible. Since then, it has become clear that different rules, legislation and regulations apply to private companies than to the government.
"So, a private company, like Serco, providing housing to asylum seekers in the UK can do things a local authority would not be able to do – like evict them and change the locks. That is happening now. While it might end up being more expensive, in terms of base-level costs, to outsource more asylum services to the private sector, the benefits to the government are reduced accountability and an opportunity to circumvent human rights protections".
SA: Why would treating people at a sub-standard level be a benefit for the government?
SM: "The government claims punitive measures act as a 'deterrent' to immigrants trying to come to the UK. We can safely say – looking at research from Europe, Australia or the US, where governments make a similar claim – that information about what detention centres are like, what state benefits are available (or not) to asylum seekers, etc., does not reach people en route. People in Calais or Libya don't have a strong sense of what UK offshore detention means. And that's certainly not going to prevent them from trying to get to the UK – especially not if they have family here or nowhere else safe to go.
"There's also an ideological aspect to it for this Conservative government, which is very wedded to the idea of a small state that should not be responsible for taking care of people — any people, but particularly not non-citizens. Historically, this is an ideology or mentality we have associated with the US than Europe, even though neoliberalism has long been on the rise everywhere.
"We've had Conservative governments for the last 10 years. They brought in the Hostile Environment policy, built on very naked xenophobia, and in conjunction with a narrative of immigrants' coming here and taking our jobs', 'sponging off' the state, and abusing the goodwill of the British people. For the Conservative, that narrative is much preferable to the reality: that the government's austerity policies, rollback of the welfare state, and decimation of labour protections are the real reasons people have suffered low pay and diminishing prospects in the UK. The scapegoating of immigrants bled into Brexit campaigns, which pointed fingers at both immigrants from the European Union and EU immigration policies. The claim was that the EU was forcing the British government – against its will – to accept a certain number of asylum seekers and refugees and to abide by legislation that recognises and protects immigrants' human rights.
"A lot of facts were wilfully misrepresented and legislative bodies knowingly conflated by Brexit campaigners, and there are still huge misunderstandings among the public around what EU membership conveys and mandates and how that is different from, for example, the European Court of Human Rights or the European Commission. Nonetheless, the groundwork for an anti-immigrant Brexit campaign was established in the decade – not months – before the referendum. If you look back to the pre-referendum discourses, many people said things like 'we can't wait to get out of these human rights obligations once we leave the EU'. But human rights are enshrined in UK law – at least for now. The Conservatives have been open about its aim to repeal those rights".
SA: In your book, 'Asylum for Sale', you mention the financial benefits of the whole asylum-seeking process to private business. In what ways do we see that playing out in the UK?
SM: "It's instructive to think about how less or more expensive certain policies are and which actors gain from those policies. For example, providing £37.75 stipends, housing in the community and NHS access to asylum seekers in the UK is much less expensive than maintaining and upkeeping an immigration detention estate run by for-profit companies. So, why does the state spend more money? Aside from the reasons covered above, one reason is private sector lobbying.
"It is useful to compare immigration policies worldwide. In the US, there was previously a 'bed quota' that meant the US government guaranteed that they would pay for a certain number of immigration detention beds to be filled each night. This policy was the product of private prison contractors' lobbying. That is a crazy policy, particularly from a European standpoint. How can you guarantee a minimum number of prison beds to be filled? You can't say 'we're going to need 5,000 people to commit crimes next year – 4,000 won't be enough to fulfil our contract with the prison corps'. In the US, activists habitually look at the power of private prison corporations, their lobbying and connections to who is making policy, who is getting contracts and who is benefitting from those policies. We need to do more of that in the UK. Asking those questions will point us towards a better understanding of how companies like Serco – whose CEO is the brother of a former-Conservative Party MP – become so powerful and influential".
SA: Will Brexit have a further impact on immigration policy?
SM: "Yes, absolutely. A major framing around the leave campaign was 'we should leave because immigration is a problem caused by EU membership'. I'm not saying that people voted only on that basis, but it was a significant factor. In some MPs' words, the rhetoric was subtle; others were explicit: leave the EU to 'take back control of our borders' and make our own immigration law – as if we didn't do so already. Now, there are so many holes we could pick in those claims, but I think it's important to say that the anti-immigrant sentiment that fed into, and that which was unleashed by the referendum result, has impacted UK politics that go far beyond Brexit.
"It's created an expectation amongst people that 'immigration' will end once Britain leaves the EU. Some MPs evidently agree. Even on Twitter, the Home Office is framing itself as an anti-immigrant organisation, conflating asylum seekers with convicted criminals, suggesting immigrants from EU member states entered 'illegally' and so on.
"This is all anticipated, however, by a section of the British population indicating that they are comfortable with anti-immigrant policies and rhetoric and happy to vote for them. The other language coming from the government is this idea of 'lefty lawyers' and 'do-gooders' blocking their anti-immigration efforts. It's an alarming framing – these are simply lawyers upholding legal standards. The notion that experts following the rule of law are enemies of the government or people also feeds into rhetoric seen across front pages and voiced in Parliament regarding Brexit".
SA: A big part of your book is about resistance. How are people resisting this type of punitive immigration policy?
SM: "There's no single approach, globally or locally. There's space for many voices in a movement that is motivated by concern for people's lives and there is no one route to reach that goal. Right now, immigration lawyers are under attack, which reminds us that one important pathway is through the courts. Another related tactic is Twitter-based activists demanding the Home Office takedown its tweets, highlighting how it is conflating issues, countering its claims with facts, etc.
"Coalition-building between different immigrant rights organisations is another important thing we are seeing – organisations coming together and saying, 'we will not be divided'. If you're working on prison abolition, I'm working on the EU settlement scheme, and someone else is working on asylum seeker housing, ostensibly we might not have much in common, but really we're all working on interrelated issues and – most importantly – our efforts are under attack from the same sources.
"So, we're seeing pathways for coalition-building that bring together prison, homelessness, immigration and detention advocacy. My hope is that groups that maybe wouldn't previously have been working together or sharing tactics or ideas will continue doing that".