Belgium, (Brussels Morning Newspaper) Members of the European Parliament say parents should be able to move freely around the EU with their families.
MEPs in Strasbourg are, later this week, due to debate the legal protection for what are called "rainbow families" exercising free movement, in particular, the Baby Sara case.
The demand comes just ahead of the expected legislative initiative from the Commission to ensure that a parent in one EU country is a parent in all EU countries. This proposal is due on December 7th as part of the Equality Package.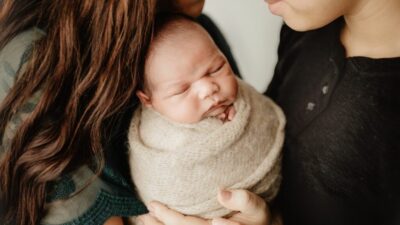 At the end of 2021, the Court of Justice of the European Union (CJEU) ruled that if one EU country recognizes the child's parental relationship, then all EU countries should do the same to guarantee the child its freedom of movement across the region, a right of all EU citizens.
The 'Baby Sara' case, as it has become known, will have a long-term impact on rainbow families in the EU. Born in Spain to a lesbian couple, baby Sara was denied citizenship there because neither of her Bulgarian and Gibraltarian mothers is of Spanish descent.
Speaking on Wednesday, Kim van Sparrentak, Greens/EFA MEP and Co-Chair of the European Parliament Intergroup on LGBTIQ rights, said, "Everyone should be able to move freely within the Union with their families.
"It is unacceptable that some European countries fail to give LGBTIQ+ families basic EU family rights. This puts children at risk. Imagine what it is like to cross a border and suddenly not be able to prove your child is yours.
"Or worse, being a child and suddenly having no legal parents. Despite some landmark judgments, we still do not have proper EU legislation to ensure administrative hurdles will not harm rainbow families." "The Greens/EFA Group has long called for the EU to ensure that all parents are recognized as such across the entire EU.
"The Commission needs to seize the opportunity to ensure the legislative initiative proposed on the 7th of December makes a difference for all LGBTIQ+ parents and children born to them.
"We call on the Commission to come up with a proposal that does not risk being stalled for years and years by the Council, but that will protect implementation of rights and freedoms of all EU citizens."
The Greens/EFA says they "share a concern" with most NGOs working on these issues, over what the Commission will table. They fear that any regulation could be stalled in the Council "for a long period of time."
A statement reads, "The Greens/EFA calls for the Commission to use Articles 18 (freedom from nationality discrimination), 21(2) (the right to move and reside freely within the territory of the Member States), 46 (freedom of movement for workers), 50(1) (freedom of establishment for self-employed persons), and 59(1) (freedom to provide and receive services).
This would require the adoption of the ordinary legislative procedure, which involves both the European Parliament and the Council, with the latter casting a vote by a qualified majority, and not by unanimity. In this sense, it would be much more difficult in the Council for reluctant Member States to block the adoption of this Regulation."