MEP Oezlem Demirel (Die Linke, GUE/NGL) speaks to Brussels Morning about the impact of the Magnitsky Act on autocratic states.


Brussels (Brussels Morning) On 9 December 2019, the head of EU Foreign Policy, Josep Borrell, announced that all member states had "agreed to launch the preparatory work for a global sanctions regime to address serious human rights violations. This would be modelled after the so-called Magnitsky Act of the United States".
One year later, on 7 December 2020, the EU passed the European Magnitsky Act allowing the EU to "freeze assets and impose travel bans on individuals involved in serious human rights abuses". Among the criteria for sanctions: genocide, crimes against humanity, torture, slavery, extrajudicial killings, and arbitrary arrests or detentions. The act entitles member states and the EU High Representative to propose sanctions implementations but the decision is taken by the European Council. There is scope for cynicism.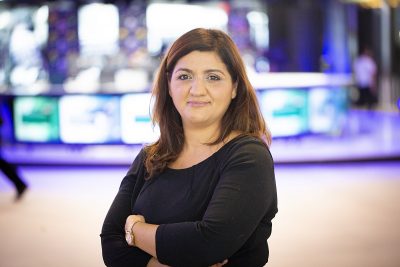 Brussels Morning sat down with an MEP with limited expectations to discuss what underpins this skepticism. Oezlem Demirel (Die Linke, GUE/NGL) is a Turkish born and German-raised MEP. She has been politically active since she was 15 and has campaigned in Nord Rhine-Westphalia for nearly a decade. In the European Parliament, she is both a vice-chair of the Subcommittee on Security and Defence and the Delegation to the EU-Turkey Joint Parliamentary Committee. She spoke to Brussels Morning about the relation between human rights and foreign policy.
Brussels Morning. The EU has finally moved on the introduction of a so-called Magnitsky Act. Can you see this being implemented vis-à-vis oil-rich autocracies?
Oezlem Demirel. The bitter reality is that this sanction mechanism will not be used for humanitarian reasons or ultimately to support democratic movements but will serve EU economic and political interests. That is why the EU continues to refrain from sanctioning the Saudi Arabian dictatorship, while other countries, where the ruling elites act against EU's capital interests, are quick to take action. If we were honest, those in power in Saudi Arabia would have already been sanctioned. In particular, arms exports, police and intelligence cooperation and training should have been stopped a long time ago, but this was clearly not what the EU heads of state wanted.
BM. Would you be open to the possibility of instructing relevant authorities to favour political asylum applications from the KSA?
OD. Absolutely, yes, because in Saudi Arabia, the death penalty is applied, which is a relic from the Middle Ages and should have been abandoned everywhere. In 2019, there were more executions than ever before in Saudi Arabia, especially due to drug crime and suspected terrorism. The legislation on suspicion of terrorism is so extensive that its application is undoubtedly also used as a pretext. In my view, life and limb are not always safe in Saudi Arabia for people who think and live differently. This is absolutely a reason to grant asylum, but also in view of women and minority rights.
BM. Arms that end up in the hands of warring militias in Yemen and Libya are often diverted from Saudi Arabia and other Gulf regimes. If that is standard practice, should the EU member state or the manufacturer bear some responsibility for violating the EU embargo?
OD. Yes, EU member states should absolutely be made responsible for still exporting arms to Saudi Arabia or via the Kingdom to other conflict zones like Libya. On top, we do have a legally binding EU regime for these cases called the "Common Position on Arms Export", which prohibits (criterion 4) the export of arms to conflict zones (criterion 2) to regimes that violate human rights.
Unfortunately, member states do not adhere to this EU-framework on arms exports as there is no sanctions mechanism in place to enforce compliance. That is one of the biggest problems and challenges. Instead of thinking whom to sanction outside the EU, member states should begin to follow their own rules and establish a sanctioning mechanism in case of violation of the common position on arms exports.