Belgium (Brussels Morning Newspaper) The war in Ukraine is putting women and girls at increased risk of sexual violence, both in the country and when fleeing to find temporary shelter in other countries, according to the United Nations.

The current situation in Ukraine, which was invaded by Russia on 24 February, and the displacement of millions of Ukrainians as a result, puts all people in Ukraine at risk, but the threat is stronger for women and girls.

Besides, official data on the crimes that are being committed against women in the Ukraine–Russia conflict also remain missing. However, the blatant truth is that amidst Russia's military invasion of Ukraine, women in Ukraine have lost their access to services; have been burdened with additional caregiving responsibilities; and have become even more vulnerable to sexual exploitation and abuse, thereby, shouldering a disproportionate burden of the conflict with little national and international accountability.

Rape and sexual assault are considered war crimes and a breach of international humanitarian law, and both Ukraine's prosecutor general and the International Criminal Court have said they will open investigations into reported sexual violence. But what currently seems like a far-off possibility of justice has done little to assuage Ukrainian women's fears of what may yet happen in a war that is far from over.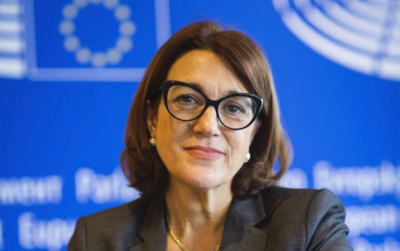 On this topic for Brussels Morning Maria Soraya Rodríguez Ramos MEP comments that Putin's war against Ukraine has caused severe risks and traumas for women and girls, both for the ones still left in the country and for those who managed to leave.
"I am horrified by the testimonies of sexual violence, exploitation & abuses. The victims of this war, whether within Ukraine or across the EU, must be able to count on our support. This resolution sets out a clear way forward to help them." said MEP Rodríguez Ramos.