Belgium, (Brussels Morning Newspaper) A women's rights activist has been convicted of the crime of "helping terminate a pregnancy" by sending self-administered abortion pills to a pregnant woman, whose husband discovered them and reported the case to the police.
Her trial, which began a year ago, has drawn international attention, with human rights groups and members of the European Parliament criticizing the Polish authorities for pursuing prosecution. Today's guilty verdict has been condemned by, among others, Amnesty International, who called for it to be overturned.
The activist, Justyna Wydrzyńska, is a member of a collective known as Abortion Dream Team that helps women in Poland who want to terminate their pregnancies.
In the case in question, a 12-weeks-pregnant woman, named only as Anna, had contacted the group seeking help to travel abroad for an abortion. But her husband forced her to remain in Poland, so instead, Wydrzyńska provided Anna with abortion pills. The husband discovered them and informed the police.
Wydrzyńska was then charged under a 1997 law that criminalizes "providing a pregnant woman with help in terminating a pregnancy or inducing her to do so". Those found guilty can face up to three years in prison.
The verdict has been criticized by human rights groups, who say that it is a clear violation of the right to freedom of speech and a sign of increasing repression against activists and civil society in Poland. They have called for the charges against Wydrzyńska to be dropped and for the government to ensure that women have access to safe and legal abortion services.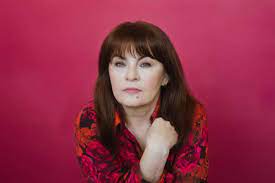 The case comes amid a broader crackdown on civil society in Poland, where the ruling Law and Justice party has been accused of undermining democratic institutions and eroding the rule of law.
Poland, a predominantly Catholic country, forbids abortion in almost all cases, with exceptions only when a woman's life or health is endangered or if the pregnancy results from rape or incest.

Poland has one of the most restrictive abortion laws in Europe. Abortion is only legal when the health or the life of the pregnant person is at risk or when the pregnancy is the result of rape or incest. Performing your own abortion or possession of abortion pills for a self-managed abortion is not a crime under Polish law, but any person or doctor who helps pregnant people with an abortion outside the two permitted grounds in the law may face up to three-years in prison.
For years, abortion was allowed in the case of fetuses with congenital defects. However, that exception was struck down by the country's constitutional court in 2020.
In practice, Polish women seeking to terminate their pregnancies order abortion pills or travel to Germany, the Czech Republic, and other countries where the procedure is allowed. While self-administering abortion pills is legal, helping someone else is not.