Belgium (Brussels Morning Newspaper) The European Confederation of Care Home Organisations (E.C.H.O.) has called for coordinated efforts by EU member states to promote immigration in long-term care, emphasizing the right of every citizen in Europe to receive adequate healthcare support. In a recent press release, Averardo Orta, President of E.C.H.O., highlighted the urgent need for secure funding and qualified personnel in healthcare services across many European countries.
Citing the challenges posed by an aging society and the increasing demand for healthcare professionals, Orta emphasized the importance of uniting and coordinating efforts among EU member states to attract skilled healthcare workers for long-term care. "In many European countries, there is currently a lack of necessary personnel and secure funding for healthcare services," said Orta, urging immediate action to address this issue.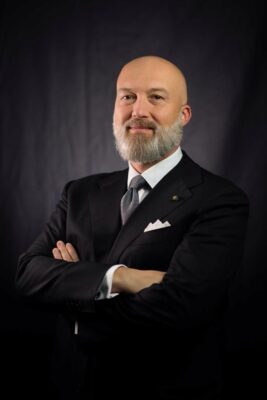 To find a viable solution, Orta referred to the successful recruitment strategies employed during the industrial growth phase after World War II. During that time, industrial workers were recruited directly from their countries of origin, enabling them to commence employment promptly. Orta proposed the revival of this model through the establishment of one-stop recruitment centers, where visa issues and language skills can be addressed directly, and rapid professional recognition can be prepared.
E.C.H.O. is actively initiating discussions with European institutions to pursue concrete actions in this regard. By engaging in dialogue and collaborating with relevant stakeholders, E.C.H.O. aims to facilitate the development of effective policies that promote immigration in long-term care. These policies would enable EU member states to overcome the current challenges and ensure the provision of high-quality healthcare services to their citizens.
The importance of this issue cannot be overstated, as healthcare support is a fundamental right for all citizens of the European Union. E.C.H.O.'s call for coordinated efforts reflects the organization's commitment to improving healthcare systems and ensuring that the needs of aging societies are met through a well-equipped and adequately staffed long-term care sector.
As the discussions progress, E.C.H.O. remains hopeful that EU member states will recognize the urgency of this matter and take decisive actions to promote immigration in long-term care. By doing so, they will not only enhance healthcare services but also contribute to the well-being and quality of life of their citizens.
About E.C.H.O.:

The European Confederation of Care Home Organisations (E.C.H.O.) is a prominent organization dedicated to advancing the interests of care home providers across Europe. E.C.H.O. works closely with policymakers, stakeholders, and institutions to shape policies that improve the quality and accessibility of long-term care. The organization's mission is to ensure that every European citizen has access to adequate healthcare support, particularly in the context of aging societies and the growing demand for qualified healthcare professionals.