Belgium, (Brussels Morning Newspaper) You know you're onto a winner when top officials from NATO (and the EU) keep you in their sights. That is good news from one leading Belgian restaurant which counts staff from both NATO and the EU institutions among its loyal band of regulars.
This is despite the resto – Momo La Crevette (https://www.momolacrevette.com) – being situated some distance away, in Waterloo, together with added transport costs incurred by the ongoing energy crisis.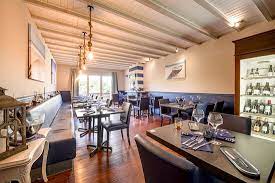 In fact, it's also top ambassadors, such as the U.S Ambassador to NATO (together with a large entourage) who have made this fine fish eatery a "must visit" when it comes to dining out.
Given the quality of the cuisine served by its owner/chef Thierry Vanholsbeek, the fact that such VIPs choose to dine at his resto should come as little surprise. Thierry himself worked for eight years as head chef at NATO headquarters near Brussels where he was responsible for ensuring some very senior NATO personnel from all over the world were well fed.
Unlike many other restos, this one has not only managed to survive the ravages of the health pandemic but has gone from strength to strength.
It is not only Brussels-based clients who travel a distance to get there – so too does Thierry himself who has to make a round trip of over 200km from his home on the Belgian-French border.
Whatever the time and distance involved, it is certainly worth the effort because these are some of the finest fish dishes you are likely to find in Belgium.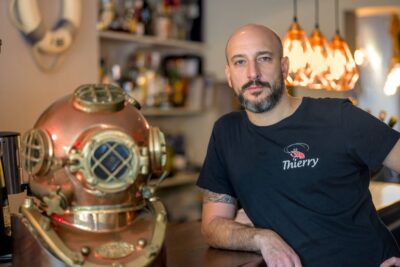 A busy takeaway service helped, as at so many other restos, during lockdowns caused by the pandemic.
But, of course, there is nothing quite like eating fresh fish and while the takeaway service continues, you really need to sit down at one of the pristine tables here to get the full dining experience (and service).
Thierry relies on three important sources for his fish: the North Sea, the Mediterranean and also Nordic waters.
His supplies are delivered twice daily, once just before lunchtime and then again in the late afternoon. This helps ensure the food that ends up on the plate is as fresh as possible.
The (cold and warm) starters include that all-time Belgian favourite – homemade grey shrimp croquettes – along with fresh tuna carpaccio, Scottish label salmon, scallops, oriental scampi cassoulet and fresh sturgeon.
The main courses include the in-house fish bouillabaisse – a customer favourite – and another best-seller here: skate.
There is also a delicious sole from the North Sea which is either grilled or served with a mouth-watering white butter sauce.
Grilled sea bass, a fillet of turbot and monkfish also all feature on the mains.
There are also two full pages devoted to another highly popular offering here: shrimps (crevettes) each of which is sourced from a different part of the world, ranging from Taiwan and Japan to Bangladesh and Madagascar.
These can be ordered either as a starter or a mains but all are quite magnificent (as is the rest of the card, not least the "discovery platters").
There is, as one might expect at such a top-class eatery, a great range of fine wines to accompany any fish dish, plus some good Belgian beers including a  local Waterloo triple blonde.
Look out too, if you have space, for some very tasty desserts such as chocolate fondant and a Madagascar vanilla crème Brulee.
Considering the sheer quality, the pricing is good, certainly compared with some similar standard establishments in the centre of Brussels.
The menu is tweaked twice a year but this is done largely to reflect the changing of the season and – happily – most of the dishes remain the same throughout the year.
The energy crisis, says Thierry, has had a direct hit on this restaurant and means that, for the first time, he has decided to open over the Christmas period this year (that is, from 26 to 29 December).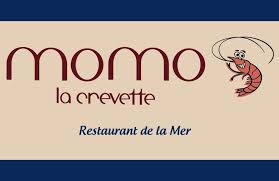 While not necessarily ideal, he readily admits this is necessary in order to "balance the books" at a time when gas and electricity prices have seen his own energy bills soar more than three fold in recent months.
But,of course, the fact that this tremendous restaurant will now be open over the festive season is great news for his customers and those looking for a special treat this year.
Special mention not just to Thierry but also his staff including Julien, Patrice and Mike, each of whom help make this restaurant a must visit – and not just for those NATO and EU dignitaries.
If you fancy treating a loved one to a cracking culinary Christmas this year you really should consider this place. You will not be disappointed.
Momo La Crevette
202 Chaussee de Bruxelles, Waterloo
02 351 2100