Greece (Brussels Morning) Pakistan's Prime Minister Imran Khan has been ousted from power after losing a no-confidence vote in his leadership. As the country has spent more than three decades under army rule, many analysts are afraid of the spread of instability and the future of the region.
The country's relations with the various major regional powers of the planet had been formed during the term of the Prime Minister. Alienation from the United States, disputes with India, strengthening of relations with China, and a big question mark about Russia.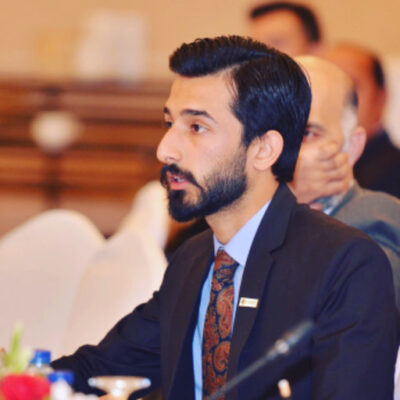 In a virtual discussion with Mr. Sarmad Ali Khan, Brussels Morning asked about the Prime Minister's removal from power, its national and international reactions, and the future of Pakistan related to the South Asia region.
Mr. Khan is the Founder and Chair of the International Institute for Global Strategic Analysis. His work focuses on cyberspace Strategic Competition between US and China, Transforming Deterrence Stability in South Asia, and the Emergence of New Security Alliances in the Asia Pacific.
AK: What were the initial reactions to the Prime Minister's removal from power abroad? Do you think that was a welcome change?
SAK: The ousting of Imran Khan from Prime Minister Office and subsequent change of government in Pakistan has stirred a hornet's nest domestically. These developments have polarized society politically and have attracted a mixed approach to the issue from home and abroad. Many analysts are considering the removal of former PM Imran Khan as the end of an anarchic political chapter for the country. However, it is to be understood that many countries have revamped their policies towards Islamabad in a matter of a few days. Although political activism remains the primary factor in the contemporary, we cannot overlook the importance of the swiftly changing geostrategic approaches of many countries. Imran Khan's government relied on a more balanced and independent foreign policy which led to a policy overhaul. Pakistan re-established cordial relations with many non-traditional partners while simultaneously becoming active in the bloc politics during PTI's government, especially in the Muslim world. Imran Khan's stern stance towards Indian atrocities in Kashmir, BJP's implementation of Hindutva ideology, and calling out to the West to stop Islamophobia had rattled many cages and strengthened PM Khan as a leader of the Muslim world. Against his luck, it has been noted that many lobbying groups in the US, the EU, and India became active to curtail PM Khan's head-on approach. Now, as the PTI's government is gone, we see a shift in the policies of many countries towards Pakistan.
AK: Would you say that there were Issues and mistrust in US-Pakistan relations during the Imran Khan's leadership?
SAK: In the international security landscape, there are various factors to consider for analyzing the broader picture. First of all, strained relations between the US and Pakistan would move towards stability. It is wrongly taken that Imran Khan did not want good relations with the US –I think is that he was critical of the American policies which he found biased against Pakistan. For example, on the issue of Afghanistan and giving bases to the US military, Imran Khan maintained a principle position of not granting any bases to foreign forces whereas PM Shehbaz Sharif has held a different approach as communicated in many of his interviews. PM Sharif would be able to cultivate more than the former government by negotiations and finding common working grounds on the said issue.
AK: Pakistan has a long and strong alliance with China while relations with India remain thorny. How does this affect the policies of the country?
SAK: Russia has also become vocal of the instability induced in and around Pakistan. Maria Zakharova, Spokesperson of Russian Ministry of Foreign Affairs, said that the US' "shameless interference" in an independent states internal affairs are selfish and Washington wants to put a controlled-regime in the country. It is also noteworthy that PM Shehbaz Sharif's first speech did not mention Russia at all hinting towards the fact that the new government remains more inclined towards the US contradicting Mr. Khan's foreign policy approach.
The joint statement issued by India and the US, under the 2+2 ministerial dialogues called on Pakistan to stop the use of its territory for terrorism where it was communicated that sanctions remain a pertinent tool to curb terrorism of many forms. This clearly shows the shift of Washington's policy towards Pakistan – the country which was silent for many years has come up to say Do More! India has called the newly sworn-in PM of Pakistan, Shehbaz Sharif, to convict the perpetrators of Mumbai attacks and Pathankot attack. This shows that New Delhi is swiftly adopting an aggressive approach to not only attach these incidents to Islamabad but also deny the government of any breathing space. It can be safely analyzed that this might lead towards future skirmishes, sectoral operations and misadventure campaigns by New Delhi in view of its current [hegemonic] stance.
This altogether raises enough eye-brows when it comes to the alleged foreign plot to remove Imran Khan from power and also raises alarms for Pakistan as a state. New Delhi and Washington share common interest on many policy issues including Quad, nurturing of Quad Plus against China, re-rise of terrorism in the region and to a fair extent of the Afghanistan debacle. This, in turn, puts Islamabad in the line of fire making it extremely necessary for the country to formulate dedicated yet explicit policies on the major issues.