Belgium (Brussels Morning Newspaper) In response to Uganda's newly adopted "Anti-Homosexuality Bill," the European Parliament is set to adopt a resolution calling for the universal decriminalization of homosexuality and transgender identity.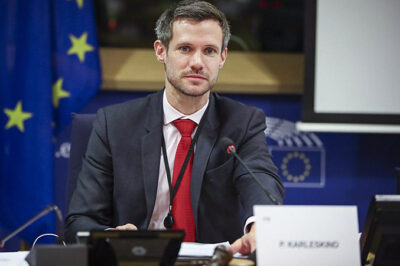 The resolution was initiated by Pierre Karleskind of the Renaissance Party in France.
Karleskind stated, "No one should ever have to face threats of any kind for being who they are or loving how they love. Laws criminalizing homosexuality or transgender identities are contrary to the most fundamental freedoms of the individual. States have no right of any kind on the relationships between consenting and free adults."
The resolution was triggered by the extreme anti-gay laws in Uganda, which impose life imprisonment for the offense of "homosexuality," up to 20 years in prison for "promoting homosexuality," and even make some cases punishable by death. The bill has been widely criticized by human rights activists around the world.
The Renew Europe group has called upon Ugandan President Museveni not to promulgate the bill, and the European Parliament is expected to show support for this call by adopting the resolution tomorrow. The Parliament hopes to use its tools of trade, diplomacy, and international partnership agreements to help change the situation.
The resolution is a strong statement in support of the LGBTQ+ community and their right to love freely and without fear of persecution. The European Parliament hopes that other nations around the world will follow their lead in promoting human rights and opposing discrimination.