Belgium (Brussels Morning Newspaper), The need for more transparency in the EU, including the European Parliament, has won cross-party political support.
The recent revelations about alleged wrongdoing by some MEPs have again put the spotlight on parliamentary standards.
The so-called Qatargate affair is an ongoing political scandal, involving allegations that European Parliament officials, lobbyists, and their families have been influenced by the governments of Qatar, Morocco, and Mauritania, engaging in corruption, money laundering, and organized crime.
Several current and former MEPs have found themselves engulfed in the Qatargate investigation, which centers around allegations that Qatar and Morocco paid a group based in Brussels to sway EU lawmakers.
The investigation began in December when Greek MEP Eva Kaili was arrested along with three others on suspicion of corruption and money laundering. She and the others strongly deny the charges.
However, other MEPs and political groups have called for beefed-up integrity and transparency.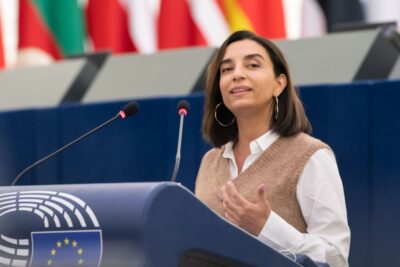 They include Socialist member Evin Incir, Parliament's lead negotiator on public access to documents, who has said: "As directly-elected representatives, public trust is essential for us to do our work effectively. If people lose trust in the European Parliament, the EU as a whole loses credibility. That is why we are committed to strengthening integrity and transparency in the European institutions. We are concerned about attempts in this House to roll back on ambitious reforms. We need to stick to our promises. These include putting in place an independent EU Ethics Body, a strengthened transparency register where all meetings with external people are published when they relate to specific reports and stronger whistle-blower protection."
Another Socialist MEP Raphaël Glucksmann, Chair of the special committee on foreign interference in all democratic processes in the European Union, including disinformation, commented: "The time has come to change the rules and to make sure that our institutions are more transparent and better protected. The so-called "Qatargate" is a terrible wake-up call and we will not sweep the problems under the rug."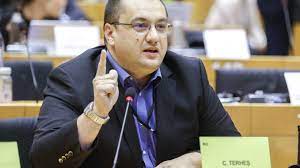 More reaction came from Romanian ECR MEP Cristian Terhes who said, "The best tool to fight corruption is to increase transparency."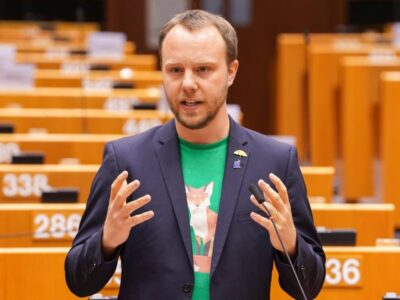 Elsewhere, senior German Greens MEP Daniel Freund MEP, his group's rapporteur for an EU Ethics Body, has said, "The Commission is dragging their feet on a key reform to fight corruption in the EU institutions. From Qatargate to the revolving door for José Manuel Barroso and Neelie Kroes, it's quite clear that the current system of self-monitoring and self-sanctioning has failed. The Commission promised independent oversight and proper enforcement of the rules years ago but they have not delivered. 
"The current rules under the code of conduct for MEPs and EU officials must be enforced by an independent body. An EU Ethics Body is the only way to rebuild trust in the institutions. It is unacceptable that the Commission has not come forward with a proposal for almost a year and a half."
EPP member Petri Sarvamaa, EPP Group Spokesman on Budgetary Control."Confidence in European law-making has taken a big hit. It is our duty to seek remedies, to strengthen transparency, in the interest of all European citizens. We know how to achieve this and will not give up until it's done".
The EPP said that the corruption cases involving Members have "shown how an NGO was used to cover a criminal organization and to channel bribes from third countries to influence the European decision-making process."
EU Ombudsman Emily O'Reilly has also joined in the demand for better transparency and to implement the 14 separate reform proposals which have been tabled.
The parliament is due to vote on these reforms in July.