Belgium, (Brussels Morning Newspaper) The European Commission has presented the EU Space Strategy for Security and Defence, stressing that space is a strategic domain.
In a statement released on Friday, the EC pointed out that space services and systems are important for the functioning of the economy and society more broadly as well as play an important role in defence and security.
European Commissioner for Competition Margrethe Vestager noted "with this joint communication we take action to protect our assets in space with a view to increasing the common understanding among member states for a more coherent Europe in space."
Josep Borrell, High Representative of the EU for Foreign Affairs and Security Policy, added "for the first time, we are putting forward a strategy that will pull together all our tools to protect EU space assets and ensure that everyone can benefit from space services."
"Without security, there can be no future in space," he stressed and reiterated that space is a strategic domain.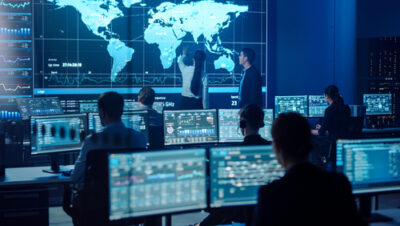 Competition for dominance
Thierry Breton, European Commissioner for Internal Market, noted that space is "an increasingly contested arena with competing interests vying for dominance."
"The EU's new strategy marks a paradigm shift aimed at bolstering our resilience in and from space… it bridges the gap between space and defence, breaking down silos and strengthening our flagship programmes in space for security and defence purposes," Breton concluded.
The EC pointed out that the strategy outlines main threats in space and counter space capabilities, noting that Breton will "prepare a classified annual space threat landscape analysis at EU level, drawing on member states' intelligence" to improve common understanding of threats.
The body added that it will think about proposing bloc-wide rules for space and expand its bureaucratic apparatus "to raise awareness and facilitate the exchange of best practices among commercial and relevant public entities on resilience measures for space capabilities."
The Commission noted that it will propose initial steps to implement the strategy to member states in the coming period and submit annual reports to the EU Council on progress and plans.
The body reminded that it called for drawing up a space strategy last year, stressing the importance of strengthening the bloc's capabilities and resilience.