Belgium (Brussels Morning Newspaper), Belgium declared its independence from the Netherlands in 1830 and was recognized internationally the following year. Not long after, thousands of miles away and across the ocean, Texas declared its independence from Mexico.
France and Belgium were the first and only two European nations to recognize Texas's independence. Each country exchanged ambassadors. Belgium had an embassy in Austin while Texas had an official residence in Brussels.
For a short while the two newly independent nations traded. Texas exported cotton, corn, and wheat while Belgium exported beer, tea, munitions, and firearms.
While this trade was short-lived and not exactly monumental during the course of history, human stories remain. What follows is an account of a few these stories, which researchers and historians call "histories from below."
These accounts do not take on the seminal "big-picture" events or the action of great men or women, but rather tell the lives of ordinary people and their experiences.
Utopia in Texas
Waves of revolution swept across Europe in the mid-1800s. Social change was in the air. In France, The Paris Commune and The French Revolution of 1848 were the result of widespread social, economic, and political crises. Discontent with political leadership led to demands such as republicanism , constitutional governments, and universal human suffrage.
One of the chief architects of dissent was a man named Victor Considerant. His utopian socialist philosophies and his leadership role in the Paris Commune uprising against Louis Napoleon, forced into Considerant into exile in Belgium.
While in exile in Brussels, Considerant found no shortage of like-minded sympathizers. The Frenchman forged a community of followers who believed that social ownership of the means of production is best achieved through a voluntary surrender of property. Collectively this community planned to emigrate to Texas where they intended to form a communal experiment or in Considerant's words, a "colony of utopian socialists".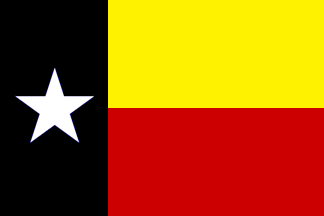 In 1855 nearly 200 colonists (mostly Walloon) left Belgium for the Galveston, Texas. There, they walked 400kms to their intended land: a colony they called "La Reunion." Right from the start, events did not go well.
The colonists spoke a different language and believed in a different social and political ideologues. Unbeknownst to them, the Belgians brought skill sets which did not bode well on the wild Texas frontier. The Belgians were watchmakers, weavers, brew-masters, and shopkeepers as these skills were ill-suited for wild frontier environment. Bad weather, Indian raids, heat, insects, drought, financial difficulties spelled the beginning of the end for the Belgians. Within two years the utopian socialist colony La Reunion dissolved.
Entrepreneuring farmers

Other Belgians came to Texas during this era as well. Herman Van Daele, for example, grew up on a farm near Liedekerke, Belgium. Moved by the spirit of adventure to live in Texas, he bought a 20-acre (9 hectares) plot of land with no water source.
By chance he met up with another Belgian named Adolph Baetan who had the money to drill a well, but not enough capital to buy land. Collectively they teamed up to start a dairy farm and vegetable market and sold their water, which was a very valuable commodity, by the barrel. The Van Daele and Baetan Truck Farm became the gold standard for supplying the regional Texas frontier with dairy, fruits, and vegetables.
Peter Hooge and his brother came to central Texas to work on the railroad. Together they were frugal, enough so to rent a 25-acre plot (10 hectares) that profitably yielded fruits and vegetables. Eventually they earned enough money to send for their father and five siblings.
While the older members of the Hooge family worked the fields, oldest sister Stephanie took care of the younger sibling's education. She taught them basic education and catechism and soon expanded her work to include other children from a growing Belgian community.
Her "school" was a one room schoolhouse that became a chapel on Sundays. Stephanie named the chapel St. John Berchmans after a 17th century Belgian saint. All services were held in Flemish. Later the church would be used as headquarters for the Belgian-American Club, a cultural association still active today. Stephanie Hooge's memory is kept alive today at the St. Stephens Church (named for her) which is in fact, a rebuilt version of the old St. John Berchmans Church.
Octave Van de Walle left his family farm near Lokeren, Belgium destined to raise vegetables somewhere in Texas. Another Belgian named Charles Persyn had the very same idea. In a fertile area near San Antonio, these Belgian farmers developed 800 acres (330 hectares) of productive farmland. They became known for their superior radishes and are credited with introducing cauliflower (previously unknown) to the San Antonio area. These two farming families started a dynasty of growers, processors and truck farmers that serve state-wide markets today.
Belgian on the frontier
Anton Diedrick arrived in Texas with a strange story. While walking down a street in Antwerp, Belgium, he witnessed a murder. The killers forcefully kidnapped him and sold him as an "impressed seaman", a popular practice which enslaved men to service at sea. Anton was a virtual prisoner at sea but managed to jump ship at the port of Galveston, Texas.
Speaking only Flemish he was befriended by two U.S. Army recruiters who couldn't understand his language but sensed he was Dutch. They recruited him into the Army and renamed him "Anton "Dutchallover." He would go on to become a frontier scout, a shotgun stagecoach rider, and a sheep farmer in West Texas, an area with a hostile climate, renegade Indians, and bandits. Dutchallover loved the lifestyle and his relatives still live in the area.

These vignettes by no means tell the entirety of the relationship between Belgian and Texas. Taken one at a time, each story did little to alter the greater narrative of that historical arc. Yet they add colour to the narratives which are sometimes historically reported as black and white. These backstories should be thought of not as a substitute for, but as a supplement to that bigger picture.