Tentative Approval of EU-Brokered Plan Offers Glimpse of Hope Amidst Decades-Long Enmity
Belgium (Brussels Morning Newspaper) In a long-awaited development, Serbia and Kosovo have displayed hesitant signs of progress toward reconciliation after more than a decade of animosity. The European Union (EU) and the United States, persistent in their efforts to broker peace, have witnessed a glimmer of hope as Serbian President Aleksandar Vučić and Kosovo's Prime Minister Albin Kurti tentatively endorsed an EU-brokered plan aimed at burying the hatchet once and for all.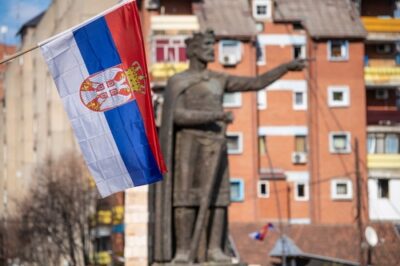 Speaking on the matter, Fabio Massimo Castaldo, a Member of the European Parliament representing Italy's 5 Star Movement, emphasized the critical importance of reconciliation between Serbia and Kosovo. He stated, "Reconciliation between Serbia and Kosovo is far from being just a regional issue; it is a strategic imperative for the whole of Europe."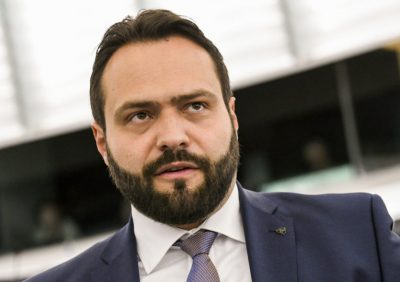 The recent breakthrough comes after numerous setbacks in the peace process, highlighting the challenges both sides face in reaching a lasting agreement. Castaldo urged the parties involved to adhere to the 11-point plan presented in February, emphasizing the need for a clear roadmap for implementation and concrete incentives to ensure commitment.
"Only by setting a clear roadmap for the implementation and setting concrete incentives, we can make sure that both parties stick to the promises they made," Castaldo emphasized. "Then, it will come to the parties to leave apart long-lasting issues and focus on a common future."
The European parliamentarian further called upon the leadership in Belgrade and Pristina to de-escalate tensions in Northern Kosovo, emphasizing the EU's commitment to support both sides in their pursuit of peace. He stressed that violence is not the solution and urged all parties involved to adopt a proactive and constructive approach towards a shared goal: "to meet your peoples' aspiration for a peaceful, stable, and prosperous future within our common European family."
The road to reconciliation remains challenging, but the recent cautious approval of the EU-brokered plan offers a glimmer of hope for the region. The EU and the United States remain committed to fostering peace in the Western Balkans and believe that the future lies in unity and cooperation, rather than continued enmity.