Belgium, (Brussels Morning Newspaper) Environmentalists are criticizing a decision by the United Arab Emirates to name Sultan Ahmed al-Jaber as the president of this year's COP28 climate talks.

He's the chief of the Abu Dhabi National Oil Company (ADNOC) and will be the first CEO to take on the role at the UN Summit.

In a statement carried on state media, he said, "We will bring a pragmatic, realistic, and solutions-oriented approach that delivers transformative progress for climate and for low carbon economic growth."

U.N. spokesman Stephane Dujarric noted that the COP president is chosen by the host country with no involvement of the U.N. Secretary-General Antonio Guterres or the Secretariat of the U.N. Framework Convention on Climate Change.

"The science is extremely clear. We are losing the battle to prevent the worst impacts of the climate crisis," Dujarric told reporters in New York. "The Secretary-General reaffirms that there is no way to avoid such a climate catastrophe without ending our addiction to fossil fuels."

On the other hand, influential politicians and activists are warning the involvement of a major figure from the oil industry could slow progress in the fight against global warming.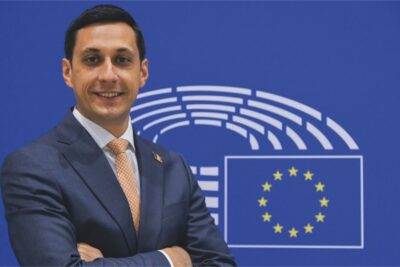 In a statement for Brussels Morning on this topic Vlad Gheorghe MEP stated that after one of the warmest years in history, when climate change is the biggest threat to human life as we know it put one of the main polluters in charge of COP 28 is irresponsible.

" It seems a clinical joke to have an oil CEO in charge of the most important meeting on environmental issues, but you don't see the planet laughing, and nor will our children. If the UN allows the COP 28 debate and objectives to be hijacked by fossil lobbyists the consequences will be tragic – as we see daily when having 20 degrees in December in Norway or snow in the desert," said Gheorghe MEP.

COP27, which was held in Egypt in November, concluded with the adoption of a hotly contested text on aid to poor countries affected by climate change but failed to set new ambitions for lowering greenhouse gas emissions. The Nov. 30-Dec. 12 COP28 conference will be the first global stocktake since the landmark Paris Agreement in 2015. In this regard, the UAE will host this year's edition, in Dubai in November and December, and the event has provoked concern from activists urging a shift away from oil, which produces greenhouse gases.