Belgium, (Brussels Morning Newspaper) As the topic of enlargement of the European Union with unanimity requirement once again resurfaced, notably in the light of European Commission President Ursula von der Leyen delivering her annual State of the European Union address on Wednesday (14 September), outlining policy priorities for the next 12 months at a time of increasingly serious challenges for her 'geopolitical Commission', we spoke to EU MEPs Marketa Gregorova and Marcel Kolaja about who benefits from unanimity, whether such a policy can be changed, and what people often misunderstand about the issue.

The issue resurfaced in May at the Conference on the Future of Europe, a citizen-led series of debates and discussions, which recommended abolishing unanimity in favor of QMV in almost all instances, giving hope to some policymakers.


In response to the renewed interest in changing the unanimity requirement in the Council, we spoke to MEP Marcel Kolaja from the Group of the Greens/European Free Alliance.

" I regret that Ursula von der Leyen did not specifically mention the urgency of moving from unanimity to qualified majority voting in the Council of the European Union. Citizens called for this change at the Conference on the Future of the European Union and we are still nowhere. On other hand, the Commission, as a reaction to the European Parliament's call, expressed their support for the Convention on Treaty changes. The Council must listen to those calls and act now " sid for the newspaper MEP Kolaja.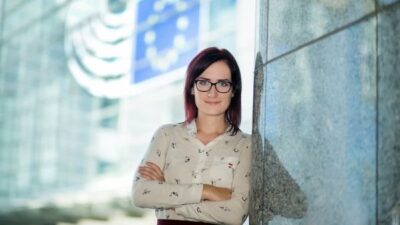 On the other hand, MEP Marketa Gregorova pointed out that Ursula von der Leyen raised hopes when she declared the Western Balkan countries, Ukraine, Moldova, and Georgia will become part of the European Union.

"However, she added that she supports the French idea of European Political Community (EPC). This plan is nothing other than preventing other countries from joining the EU. For me, it is a huge disappointment that the European Commission wants to go in this direction and I hope that the enlargement process will be reconsidered in the future. Only together we are stronger" said MEP Gregorova