Female leaders have managed the COVID-19 pandemic relatively well compare to men, what makes women good leaders?
Athens (Brussels Morning) Over the last 30 years female leaders have succesfully challenged the traditional command-and-control style of management.
Surviving an uncertain world has been the 2020 moto and the question is whether female executive leadership is qualitatively different and perhaps more fitting to crisis management.
Brussels Morning spoke to two experts in executive management — from the political and the NGO governance sectors — to discuss gender specific management styles. One common emerging theme is women are better in sharing success with the team.
Erlin Agich is a Senior Project Manager for an international non-governmental organisation (INGO). Ivana Jordanovska is an American-trained international relations expert that has worked for the prime minister of North Macedonia, Zoran Zaev.
Brussels Morning. Just 10% of the world's 194 countries have women as their national leaders. One pattern that emerged during this crisis was that female leaders were seen to have handled the crisis remarkably well. Countries such as New Zealand, Norway, Taiwan, and Germany had low numbers of cases and deaths recorded. Do women make a difference?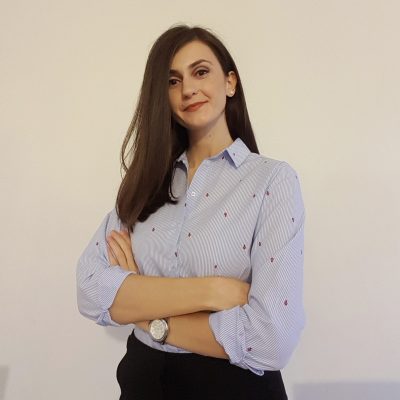 Erlin Agich: The indiscriminate spread of the COVID-19 pandemic around the world has ensued a vast array of national responses. The virus has "trespassed" across national borders and made its way to each and every country on the map. But it is in those countries led by female leaders the crisis was handled better.
Like many people around the world, I was glued to my TV during the early days of the pandemic: I must have watched hundreds of press conferences of leaders from all around the world. But there are only a few that I can vividly recall and that are engrained in my memory – those by Jacinda Ardern and Angela Merkel. These female leaders did not shy away from displaying emotion in front of the cameras: compassion, worry, fear, all the while being transparent and open with their public. This contrast was particularly conspicuous in the early days of the pandemic when a lot of world leaders, mostly male, tried to downplay the effects of the virus by comparing it to seasonal flu. What explains this stark contrast in how male and female leaders approached the crisis?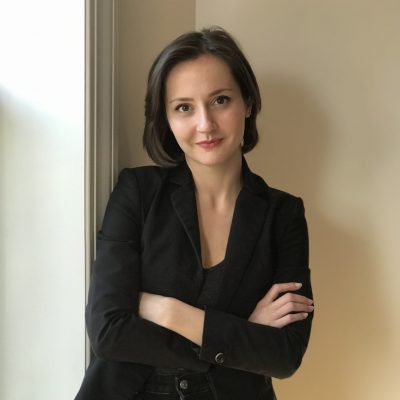 Ivana Jordanovska: To me, this speaks of the qualities we need in a crisis, instead of the qualities we think we need when we have the luxury of reflecting on when and whether someone looks 'presidential' or 'prime-ministerial'. In other words, the pandemic has shown that we need decisiveness, solid planning and above all else, a humane approach. When we are all struggling on so many levels — be it financial, physical or emotional — we need politicians that will care for more than the country's GDP. We need to experience and feel that the plan is working, and not just treat us as pawns in the big economy of things. It makes us feel appreciated, which results in higher levels of trust in government and respect for policies. Merkel, Solberg, Ardern have all shown these qualities.
Erlin Agich: According to a pre-pandemic study, women outscore men on 17 out of 19 competencies that make for an effective leader, according to the Harvard Business Review in 2019. During the pandemic, this gap grew further, demonstrating that women tend to lead even more effectively in crisis situations (also detailed in the business review a year later). This research demonstrated the significance of interpersonal competencies in managing crises, and to name a few: "inspires and motivates", "communicates powerfully", "relationship building", etc. And it was exactly the display of these competencies that made Ardern and Merkel stand out from their male counterparts, both in the early days and in the aftermath of the pandemic.
BM. Apart from the pandemic, female managers have managed to better safeguard the interests of their companies and the bottom line of their businesses. There are two explanatory factors offered here: the "nurturning nature" andd the long-term decision-making perspective and overall attitude to risk assessment and risk taking. Do you agree that men and women have differences in managerial styles, as cited? Why do you believe there is still mistrust and unease towards female managers?
IJ: While I can't talk about managerial styles at top level companies, I do have experience in policy-making and not-for-profit leadership. While it's too easy to categorise all women and men in tidy, little stereotype boxes, in reality generalisations are easy. Women do tend to express certain traits that men don't, but women also have to work much harder and fail less in order to achieve a similar level of recognition to men. And let's not forget, this is even harder for women who come from minorities, be it racial, ethnic or sexual orientation.
Part of the challenge is the fact that our societies are lined with prejudice towards women. There is still a lot of disdain for typically female traits and behaviors — from 'don't wear a dress' to 'stop being a pussy'. We are taught from the earliest age to regard being a female as something less worthy than being male. I believe this is mirrored in the mistrust towards female managers, among other things.
EA: In addition to their caring nature, females are more sensitive and aware of the stress and anxiety of people around them. Historically, it is exactly these attributes – their caring nature and sensitivity – that have been a barrier to their advancement to managerial positions. Namely, it was generally believed that because of these attributes, females cannot make "rational" and, therefore, "good" decisions. But in today's world, we are increasingly aware of the importance of emotional intelligence in team management, risk assessment and overall leadership. Hence, this explains why women score higher than men in most leadership competencies.