Brussels (Brussels Morning) In an interview, Director of the UNRWA Representative Office to the European Union Matthias Burchard clarifies what efforts are required to overcome the grave financial crisis the United Nations Relief and Works Agency for Refugees (UNRWA) is currently facing.
The Agency has run out of funds, threatening its ability to sustain healthcare and education for Palestinians.
As of today, the Agency is also unable to meet the November salaries of 28,000 UNRWA staff members while it struggles to cope with the most critical financial situation in its history following the budget cuts of 2018. Over the last five years, UNRWA cut US$500 million out of its budget by enacting efficiency and cost-reduction measures.
In order to continue functioning, the Agency will require an emergency injection of $70 million by the end of this month just to pay staff full salaries for the months of November and December. A parallel and major concern is the effect the financial crisis will have on healthcare for the Palestinian population as well as the education sector, especially given the corona pandemic.
UNRWA is the main UN body responsible for delivering assistance, education and protection to millions of Palestinian refugees living in the Middle East today.
UNRWA Commissioner-General, Philippe Lazzarini made clear that for the Agency to continue its critical services and live-saving operations, UN member states had to match their political commitment with sufficient and predictable financial contributions.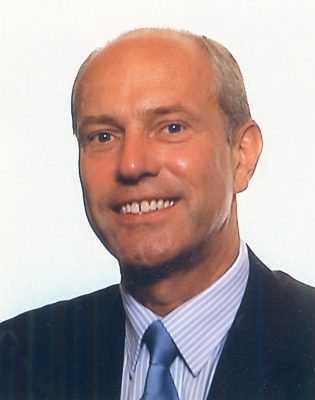 UNRWA, he said, requires "a reliable stream of funding to purchase medical supplies, continue fighting the COVID-19 pandemic in refugees camps, and deliver on social services and emergency response programmes." He also pointed out that vast majority of UNRWA staff "are refugees themselves." Should their livelihoods disappear,they and their dependents would likely "descend into deep poverty", he said.
BM: Which EU institutions are being asked to help alleviate the financial crisis with funding and have any been able to respond as yet?
Matthias Burchard: EU institutions are invited to contribute, not only financially: we count on every donor to help us ensure that sufficient funds are provided to the Agency for the remainder of the year to sustain our core services.
The EU is not only one of the largest donors, it is also an indispensable political ally. By using its diplomatic leverage, it can persuade other key donors, the Gulf countries for example, that have yet to make their 2020 contributions.
Having said that, we are extremely thankful for the generous contributions the EU has already provided this year, which amount to around €100 million in support of Palestine refugees. However, in 2020 the EU's support did not match the level of financial aid received in the past.
Germany has always been an important and strategic partner: in recent years, Germany has continuously increased its commitment to UNRWA and considerably expanded its financial and technical cooperation across the board. Recently, it contributed €53 million through the KfW Development Bank, and it is set to remain our largest donor for the second year in a row, having already pledged €161 million in 2020.
BM: Why is there no emergency funding under emergency conditions? If the $70 million funding gap is filled, when would the next pledge prove necessary?
Matthias Burchard: The agency relies almost entirely on voluntary contributions from UN countries and other partners to fund its operations. In the past years, and particularly since the US administration decided to cut funding in 2018, the current funding model has proven to be unsustainable. Simply put, the resources provided do not match the strong political support we receive from the international community.
There is a mismatch between the mandate we receive directly from the UN General Assembly and expectations of what we must deliver, given the actual resources that are made available. The result is that UNRWA suffers from a constant cash flow crisis because it lacks liquidity.
When you are constantly on the verge of having to cease payment of salaries or services, and only able to plan about two weeks in advance, there is no room for emergency funding provisions.
Even if we receive the $70 million to sustain our critical services and honour the payroll of our 28,000 core staff in November and December, we still have to start looking at 2021.Our Commissioner-General has made clear to all stakeholders that, once the current financial crisis is addressed, the agency will focus on a forward-looking, sustainable vision to change this unsustainable funding model.
We will be presenting a multi-annual financial plan and pleading for predictable, multi-year funding commitments from our donors. In this regard, the EU's multi-year support is a model of good donorship for others to emulate.