Brussels (BrusselsMorning) This Sunday, thousands of demonstrators took to the streets of Brussels to oppose corona measures and restrictions. The police estimated that there was nearly 50,000 demonstrators. Today, a group of protesters near the Cinquantenaire Park squared up to the police resulting in damaged buildings and vehicles. Police used tear gas to force the demonstrators to evacuate the park.
The demonstration is planned by Europeans United, which claims to be protesting the undemocratic way the corona measures are being imposed.
Thousands of people are expected to gather around Kruidtuin in the near future. Flags from the Netherlands, Poland, Germany, and Italy were shown, as well as French yellow vests.
The organizers have stated that 100,000 people are expected to attend. According to the police, there were 50,000 people in attendance.
Around 2 p.m., the march arrived in Cinquantenaire Park. Under the triumphal arch, speakers from several countries mounted the stage. Various international speakers have been speaking at the Cinquantenaire Park since then.
Later, white-helmeted police riot cops attempted to disperse demonstrators who rejected loudspeaker commands that the event was over and that they should leave.
Police then used water cannon and tear gas to disperse the protestors.
The demonstration drew a wide range of people, including families with young children, teenagers, and EU lawmakers.
The march followed as thousands of people in other European capitals who protested vaccine passports and other conditions imposed by European governments in the hopes of preventing the coronavirus pandemic.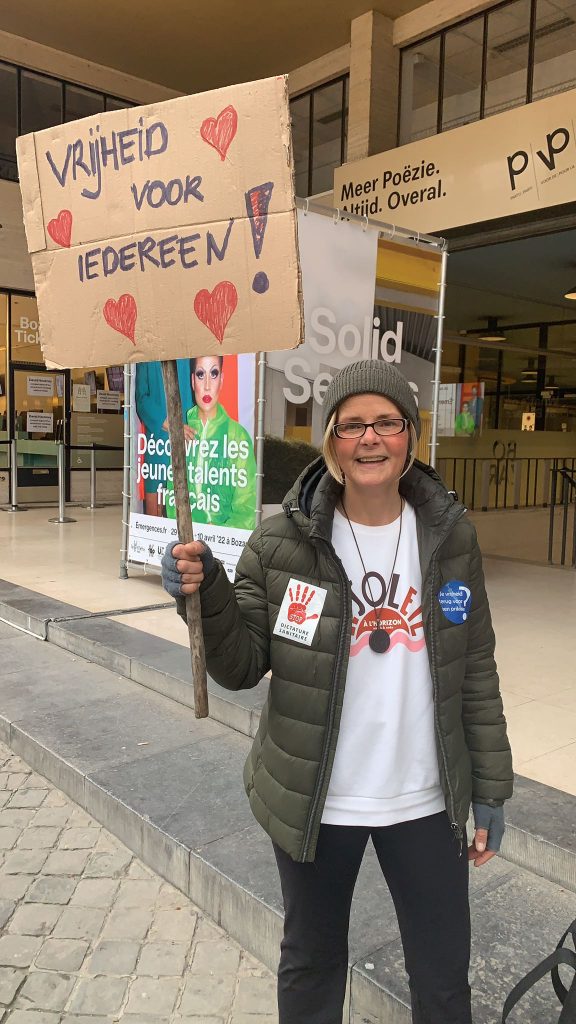 It is the fifth protest against the new measures in two months, and the previous four were all characterized by violence and unrest. According to the authorities, there have been preemptive searches that have resulted in the seizure of harmful or forbidden objects. Six demonstrators were administratively detained prior to the start of the demonstration.
Previous marches had devolved into long-running street confrontations with police, who also had used tear gas and water cannon in recent weeks.
During the past seven days, Belgium, which has a population of 11 million people, daily infections have risen to almost 60,000, prompting authorities to call it a "tsunami."
Omicron has now become the prevalent type spreading in the EU and some neighboring countries, according to the EU's health agency.
Despite the fast-spreading Omicron strain causing an increase in infections, several nations are seeking to relax restrictions.
Following encouraging evidence that the wave of infections caused by the Omicron strain is receding, France has announced that it would begin a phased removal of Covid restrictions on February 2.