Belgium (Brussels Morning Newspaper), Belgian entrepreneurs with great talent, creativity and business acumen have set up companies that in many cases have developed into market leaders in their sector and are putting in a strong performance on the international scene
Examples abound of go-ahead Belgians who have carved out success in a raft of sectors, ranging from industry to leisure and entertainment.
The good news is that a new generation of brilliant Belgian businessmen (and women) are now making their mark – and they include brothers Jerome and Philippe Vandermeulen.
A few years ago they launched a burger business in Brussels and, despite the ravages of the health pandemic and still ongoing economic crisis, it has proved a rip-roaring success.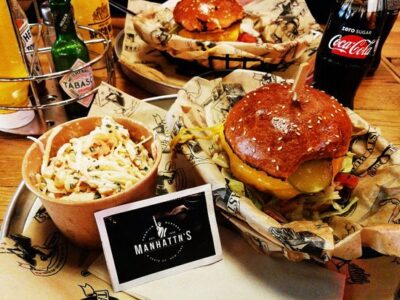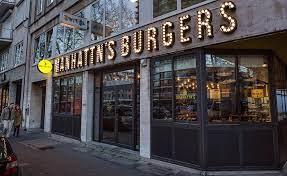 Called "Manhattn's", the business has now expanded to something of a chain which has, while not quite yet on the scale of a certain famous other global burger empire, quickly gained an enviable reputation across Belgium for quality and great service.
It all started several years ago when Jerome spent some time in New York. He returned to his native Belgium with one thing in mind: to replicate a "typical" New York burger joint in Brussels. In a country known for its relatively conservative culinary tastes that was no easy task.
What followed was the aptly named Manhattn's, which is located halfway up the city's famous Avenue Louise. The interior seeks to conjure the ambience of life in the Big Apple, with a large Broadway-style neon sign (showcasing the latest burger) over the bar and scenes on the walls from the American city's famous skyline.
The love affair with the "city that never sleeps" extends, of course, to the menu which features burgers named after well-known landmarks in the city, such as the "Brooklyn Falafel Burger", "Central Park Kids' Burger", "Empire Cheeseburger" (a customer favourite) and the "Rockefeller Burger."
It was not long before word spread about the eatery and its rapid success led to two more such places, with the same name, opening in the centre of Brussels (next to the Bourse) and also at Merode (at the Park Cinquantenaire end of Avenue Tervueren).
All three are similar and have had similar success – so much so that a 4th opened in Antwerp, right at the heart of the city's historic old district. Considering the quality of the burgers the prices are very reasonable, one other reason why customers keep returning.
Jerome and Phil are rightly proud of the success of the business and also the emphasis they place on the job satisfaction of their employees.
Take, for example, Moroccan-born Amel, who is team leader at their Avenue Louise eatery.
She says that the training they receive involves being able to "bring energy" to the job, to "lead by example" and also demonstrate skills in customer relations.
This shines through in the welcome customers receive which is apt because it is exactly the sort of friendliness one usually associates with Americans and New Yorkers.
Jerome, or Jerry, recalls the brothers' success story started back in 2011 when he worked as a Belgian waffle baker in the streets of Manhattan. While serving waffles and coffee in Central Park he dreamt of bringing the New York vibe back to Europe.
Together with Phil, who is a passionate chef, he says Manhattn's tries to bring out the best New York has to offer: delicious flame-grilled steak burgers served in a vibrant atmosphere.
On October 22, 2014 Manhattn's opened its doors for the first time on Avenue Louise and the pair have not looked back since.
They work directly with a family business to source daily grass-fed Irish Angus beef and the farmers they work with have over 4 generations of experience in rearing Angus beef.
Jerome and Phil have also created a tasty bun based on an original recipe from a Little Italy bakery in New York. But Belgium also gets a look in here and their authentic Belgian fries are made from fresh local potatoes and cooked twice to honour the brothers' Belgian heritage.
Looking ahead to Christmas, the plan is to introduce a new burger offering just for the festive season, another example of the brothers' innovative skills.
It may still be relatively modest but their achievements in starting up what has turned out to be an impressively successful business deserve great credit and the Brothers Vandermeulen look on course to join a list of Belgian entrepreneurs from the past whose name or achievements are still feted today.
Further info: www.manhattns.com