(Washington – Brussels Morning) Has Russia failed as a guarantor of collective security in the region it likes to call "Near Abroad"? As evidenced in 2014, post-Soviet Republics bordering Russia are regarded as "Near Abroad," that is, a region in which Moscow will not tolerate the engagement of other security stakeholders. But with aspirations of hegemonic control come the challenges of maintaining peace and stability. 
Is the war between Armenia and Azerbaijan Russia's failure? To address this question we approached Michael Hikari Cecire, a prominent Caucasus and Central Asia expert who has worked with both the US and the Georgian governments. Cecire is a regular lecturer on Black Sea regional issues at the U.S State Department's Foreign Service Institute and a non-resident scholar for the Middle East Institute's Frontier Europe Initiative.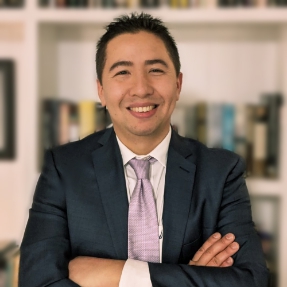 Ambassador Tedo Japaridze (TJ): Armenia and Azerbaijan are both traditional Russian allies and have even participated in annual military exercises held by Russia in the region. Is the intergovernmental military alliance, the Collective Security Treaty Organization (CSTO), a convincing collective security organization if it cannot prevent, effectively mediate, and de-escalate war?
Michal Cecire (MC). Although it is true that Russia has close ties with both Azerbaijan and Armenia, Azerbaijan is not a CSTO member and has no separate mutual defence treaty with Russia. That said, it is a significant trading partner for Russia, and particularly a major buyer of Russian arms. Because Russia is known to sell arms at a premium to Azerbaijan and to Armenia at cost (and often through soft financing arrangements), it is sometimes joked that Azerbaijan indirectly subsidizes Armenian arms purchases. In this way, Russia's role is certainly not positive, as it has put its commercial interests ahead of regional stability, and thus plays a role in not only arming both sides, but enhancing the destructiveness of the conflict now unfolding before us.
MC. The CSTO's major test will be in response to Armenian invocations for mutual defence. The CSTO's membership is not monolithic, and several members are potentially apathetic to the conflict, or even sympathetic to Azerbaijan's position.
Russia, for its part, does not want open war between Azerbaijan and Armenia, even if it is sometimes a beneficiary of their mutual antagonism. Also, it may be loath to commit directly to repelling Azerbaijani forces, which could permanently derail its relationship with Baku and invite open conflict with Turkey, a regional power with NATO's second largest military. If it does intervene, it is likely it will be much later than Armenia would want — which will strain that alliance — and will have to pull rank within the CSTO to ensure alliance-wide participation, or intervene independently. In either scenario, the CSTO's integrity will be tested. If it doesn't intervene, the CSTO's tenability as a mutual defence alliance may be irreparably harmed, and Armenia would likely exit the club if it is in a position to do so, while others will take it even less seriously, if not compel the dissolution of the alliance.
TJ. Turkey is joining Azeri troops. While Turkey and Russia have honed a strategic partnership over the last decade, Russian troops have faced off with Turkish in Libya, Syria, and now potentially in Nagorno Karabach. How is this situation affecting bilateral relations?
MC. Turkey-Russia relations are complex, and even more so than current events or bilateral developments might otherwise necessarily indicate. Both Russia and Turkey have become masters at tightly compartmentalizing aspects of their relations following a decade of sugar highs and near blows. Warm words and heady trade deals have never overcome the two countries' underlying strategic competition, both being large, militarily powerful countries with expansionist visions and agendas. Similarly, even during periods where bilateral relations appeared unsalvageable, direct confrontation was never allowed to erase the two countries' convergence of mutual interest.
All that being said, it's evident that Turkey has lost some of its institutional caution over directly challenging Russian-backed forces. From this perspective, Turkey's role in the new Karabakh war fits neatly into its more recent narrative of confronting and revising Russia-backed "facts on the ground" in Syria and Libya. In similar fashion, Turkey could be said to be now rolling back Russia-allied forces in another theatre of operations where it presumes to have certain strategic interests.
Obviously, if Turkish-Azerbaijani forces trigger a direct, broader confrontation with Russia, it will severely impact relations. However, if Azerbaijan and Turkey succeed in attaining significant if limited gains in and around Karabakh without forcing a direct Russian response, their relations will likely remain ambiguous and compartmentalized, though imbued with widening evidence that Turkey has the military means and the strategic intent to constrain Russian freedom of action seemingly at will.
TJ. Russia has a strategic partnership with India and Pakistan, China and India, Armenia, and Azerbaijan. Is Russia interested in assuming the leadership role in conflict mediation and de-escalation?.
MC. With regard to Azerbaijan and Armenia, there unfortunately isn't much of an option other than Russia for conflict mediation, at least not among the OSCE Minsk Group co-chairs.
The U.S. is internally fixated, France's position is not trusted in Azerbaijan or Turkey, and although Russia is a treaty ally of Armenia, it does still have good relations with Azerbaijan and noticeably has not escalated its involvement in the conflict.
Although Russia's role is certainly not unproblematic, it is widely understood that it genuinely does not want open war between the two sides.