Belgium, (Brussels Morning Newspaper) Russian forces attacked Ukraine early Thursday morning, launching an offensive that threatens to kill thousands of people, force millions more to flee, and destabilize much of Europe, with the consequences certain to reverberate across the world.
Blasts were heard from Kyiv, the capital, to the eastern city of Kharkiv – missile strikes, the Ukrainian interior ministry told – with reports of outgoing artillery fire from Russian forces across the border.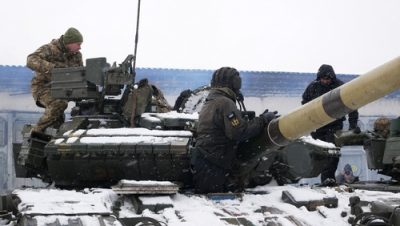 " We condemn Russia's unprecedented military aggression against Ukraine. It must withdraw its military and fully respect Ukraine's territorial integrity. The EU leaders will discuss and swiftly adopt further restrictive measures against Russia " – twitted Ursula von der Leyen, the President European Commission.
Jens Stoltenberg NATO Secretary-General on a press conference informed that he strongly condemns Russia's reckless and unprovoked attack on Ukraine, which puts at risk countless civilian lives.
"Once again, despite our repeated warnings and tireless efforts to engage in diplomacy, Russia has chosen the path of aggression against a sovereign and independent country," said Stoltenberg.
Secretary-General of the UN António Guterres wrote on Twitter "President Putin, in the name of humanity, bring your troops back to Russia. This conflict must stop now."
"The prayers of the entire world are with the people of Ukraine tonight as they suffer an unprovoked and unjustified attack by Russian military forces," US President Joe Biden said in a statement.
Thursday's invasion was preceded by a formal request for military intervention from Russian-backed separatists in eastern Ukraine, where rebels and Russian forces have been fighting Ukrainian troops for eight years.
On the eve of the attack, Ukrainian President Volodymyr Zelensky took to the airwaves in a last-ditch appeal for peace — while pledging that Ukrainians would "fight back" against any further Russian incursion.
Hours later, in an early morning address that coincided with an emergency meeting of the United Nations Security Council, Russian President Vladimir Putin effectively declared war, insisting that Russian forces would strive for the "demilitarization" and "de-Nazification" of Ukraine.
Russian tanks began pouring over the border from Belarus as well as occupied Crimea soon after, according to Ukraine's Interior Ministry, Russian troops attacking Ukrainian security forces with artillery and small arms. There have been hundreds of casualties, Ukrainian authorities say.