Brussels (Brussels Morning) The return of the Taliban was a heart-breaking setback for all who supported Afghanistan over the decades and a tragedy for the people of Afghanistan, NATO Secretary General Jens Stoltenberg declared at a press conference after the meetings of Foreign Ministers in Riga, Latvia.
Whether the issue was human rights or women rights to safe passage, the Taliban regime would be held accountable for what they promised, the NATO head said, noting that efforts continue to get people out of Afghanistan. Added to this, NATO allies had imposed sanctions on Taliban, which was one way to make sure that they live up to their commitments.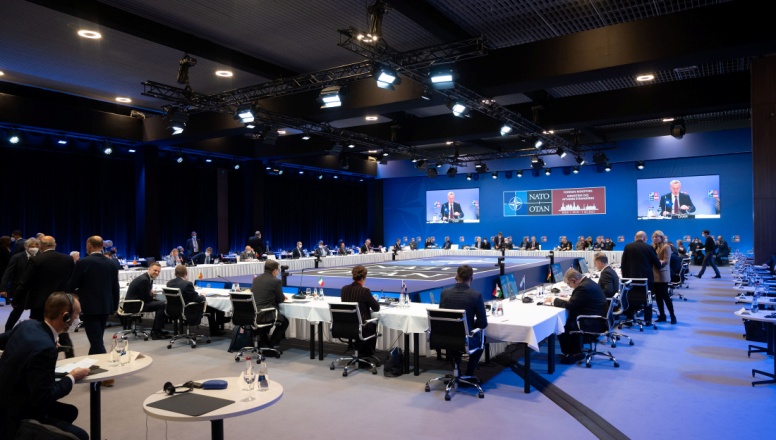 Stoltenberg spoke of the millions of educated people including women remaining in Afghanistan for whom the return of the Taliban marked the collapse of the drive to attain a democratic, stable Afghanistan based on human rights.
In citing the lessons learned –achievements and unrealised goals, he acknowledged that the effects of gradual mission creep could not be discounted. Training and building up local capacity required ensuring that those forces become self-sufficient and not totally dependent on outside entities such as NATO.
Lessons learned from Afghanistan would shape NATO's crisis management role in the future, he assured, noting for example, that the organisation's efforts to fight terrorism and build the capacity of "our partners" had to be sustained.
Stoltenberg said the Ministers were agreed that it would have been beneficial to have had more meaningful discussions about the negotiations of the US-Taliban agreement that was concluded in February last year.
On the plus side, he did note that NATO had been able to degrade al-Qaeda and other terrorist organizations. Since 9/11, it had prevented any terrorist attack organised from Afghanistan against members of the Alliance, which had been the main purpose for going in. Moreover, NATO had prevented Afghanistan from becoming a safe haven for international terrorist organisations. Now, the aim must be to preserve those gains.
Today the NATO Alliance continues to provide humanitarian support through different international institutions, including the UN. Helping the people of Afghanistan as they face the severities of the coming winter, and the risk of deteriorating humanitarian conditions resulting from the economic crisis there remains a matter of priority.