Belgium, (Brussels Morning Newspaper) In a resolution, adopted by show of hands-on Wednesday, MEPs express their serious concerns about the two-year delay in the implementation of the 2021-2027 cohesion policy that supports investments in narrowing territorial, economic, and social disparities between EU regions. Economic and productivity growth, a green and digital transition, as well as job creation, could suffer if no major efforts to catch up are put in, they say.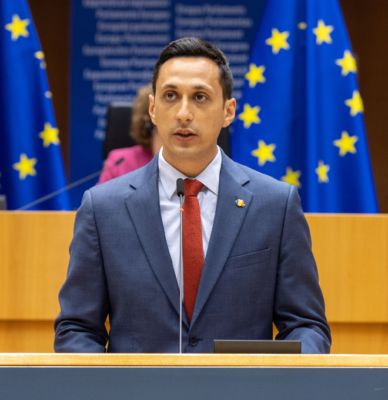 On this topic, Vlad Gheorghe MEP stated that the Cohesion policy is an important tool as it helps authorities to implement policies with EU funds.
– "It is notable that the current delay in the application of the 2021-2027 cohesion policy programmes hinders Member States' power to react, in the context of Russia's war, not only to the energy and supply crisis, but also to the refugee crisis. Hence, it is the responsibility of national and local authorities to oversee the application and implantation of cohesion policy." – said Gheorghe.

Commission and EU countries should act fast
Parliament calls on the Commission and EU governments to speed-up the adoption of the Partnership Agreements that set the main details on how the funds will be spent. The Commission should present measures to facilitate the implementation of these programs and a contingency plan that would prevent failure in their execution, MEPs add.
They also ask the EU countries to avoid prioritising the implementation of the National Recovery and Resilience plans over cohesion programmes. Both should be given the same priority, they say.
Support Ukrainian refugees
Parliament welcomes new efforts to unlock EU cohesion funds for people fleeing from the Russian aggression in Ukraine, but is concerned this might not be sufficient. MEPs call on the Commission "to check whether it would be possible to use the 2022 funds under the current funding period, which might be decommitted due to delays in programming".