Washington (Brussels Morning) Stretching across Central Asia, Mongolia, the 18th-largest state in the world, has a population roughly the size of the Brussels Metropolitan Area. It is landlocked, with very little arable land, and flanked by Russia and China, two global superpowers. 
How is one of the most sparsely populated countries in the world coping with the global pandemic? What does the future hold for Central Asia? We speak with Dulguun Baasandavaa, a Harvard-educated economist, financial analyst and entrepreneur, who somehow also finds the time to translate books by Western authors such as Barack Obama, Thomas Friedman, Herman Scheer, and Jonathan Woetzel into Mongolian. When surveying the steppes, who better to lend his "bird's eye view" in order to understand what is really happening there?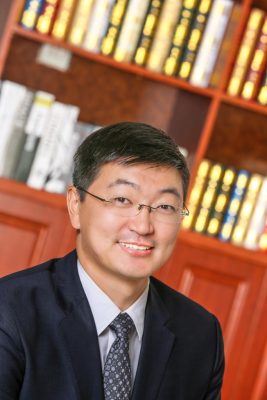 Ambassador Tedo Japaridze (TJ). What was the effect of the COVID-19 crisis in a country so sparsely populated? How has the crisis affected the Mongolian political landscape?
Dulguun Baasandavaa (DB). Mongolia's capital, Ulaanbaatar, has been under lockdown since November 12th, for the second time since the initial outbreak earlier in the year. Despite being one of the world's most sparsely populated countries – large territory, small population – about half of Mongolia's 3.3 million population resides in Ulaanbaatar.
The first lockdown lasted for just over a month, ensuring there were no local cases until November. During that period, Mongolia was praised internationally for its response to the pandemic, which was comparable with countries like Taiwan. The second lockdown is due to come to an end on January 6th, and when it does, it will have lasted twice as long as the initial lockdown.
The government appears to have been successful overall in containing the spread of the virus but less successful in economic governance. For the moment, the government maintains high approval ratings, as it provided income support with cash handouts and fully subsidized utility costs. However, without specific job retention and business support policies, ailing firms will be unable to avoid bankruptcy. There are difficult economic times ahead, as high unemployment is likely to make the recovery slow. Unless the government moves quickly to introduce new economic policies, Mongolia will face socio-economic challenges and political instability in 2021.
TJ. The EU is currently the biggest aid donor in Central Asia. Is this perceptible on the ground? Do you think foreign aid will be required in order to immunize the relatively small but geographically dispersed population?
DB. Foreign aid is absolutely necessary to strengthen democracy in Mongolia.
According to studies conducted by Professor Lant Pritchett of Oxford University, Mongolia's administrative capacity is deteriorating. Since the future of democracy and economic development depend on good governance, EU and donor nation assistance is of paramount significance for development, particularly when it comes to capacity building.
The pandemic and the ensuing lockdown made clear to Mongolian citizens that our civil society needs to up its game. Without empowering civic organizations, and strengthening institutions, the imbalance between civil society and the state could hold back long-term development prospects. Building a stronger civil society is an area in which foreign aid is absolutely needed and where it can make a considerable impact.
TJ. Landlocked economies are historically underdeveloped. Do you see technological advancement changing this dynamic?
DB. Definitely yes.
With the advancement of technology throughout the world, data has become the new oil.
Unfortunately, many landlocked economies, including Mongolia's, are falling behind this trend. The reason is partially related to the higher costs of transport and infrastructure investment.
Now, the technology is leveling competition, opening up previously inaccessible opportunities for landlocked countries. For example, a Mongolian Fintech startup now has branches in the Philippines and in Myanmar. Another firm provides marketing services to multinational companies such as KFC and Volkswagen. Since more than 60% of Mongolians are under 36 years of age, Mongolia has a chance to catch up in this technological race provided it is given a clear strategic direction and shows the requisite political will.
Unfortunately, the Mongolian political establishment is too complacent. Core market trends have been largely ignored for years. Mineral exports have been surging by 50-to-90% over the last 15 years, with coal accounting for 40% of total exports.
But in this digital era, the export of IT services rather than coal will determine Mongolia's future. The days that landlocked economies could export coal for a living are coming to an end. The United Kingdom will close its last coal power plants by 2023 and China aims to be carbon neutral by 2060. Unless Mongolia uses income from its mineral exports to prepare for its economic structural transformation, the transition will be awfully difficult as international prices take a dive.
TJ: China is obviously an economic engine for growth in Central Asia. Do you see a revival of Sino-Russia economic and political competition over Mongolia?
DB. In my view Mongolians have room to engage with all our neighbours to build a better future for all, regardless of competition. The world is not going to see a return to the Cold War, even if competition revives. If there is competition, it will be economic rather than ideological.
In terms of economic development, Mongolia is falling behind both its neighbours. Mongolian GDP per capita in nominal terms is around US$4,000 which is less than half of both Russian and Chinese GDP per capita. The Mongolian economy is one hundredth of Russia's and one thousandth of China's.
Of course, there will be pressure from our neighbours to bring Mongolia into their respective spheres of influence. I don't think, our country can avoid that.
The Mongolian government should take greater care of economic planning within a cooperative framework with our neighbours. If our foreign relations with China and Russia are seen through the lens of border disputes, Mongolia stands out for its good neighbourly approach.That diplomatic capital allows us to build our economic relations with a win-win perspective.