Belgium (Brussels Morning Newspaper) The European Parliament (EP) urged Iran on Thursday to introduce an immediate moratorium on the death penalty in the country, as a first step towards outlawing the practice.
In a resolution passed by an overwhelming majority of MEPs – 617 in favour, 8 against, with 59 abstentions – the Parliament also called for the Islamic Republic to explicitly prohibit both the death penalty and life imprisonment without the possibility of release for crimes commited by persons younger than 18.
"The right to life is one of the greatest human rights, and taking away people's lives is an infringement of human rights", Swedish MEP Evin Incir of the S&D Group pronounced. "They do this to children", she stressed, citing the fact that death penalties are disproportionately handed to minorities.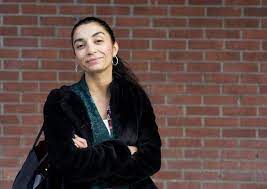 The EP resolution pointed to the sharp increase in executions in Iran, including those of women, since the ultra-conservative, hardline cleric, Ebrahim Raisi, took office as the country's new president in August 2021.
The resolution also called for immediate release of Dr. Ahmad Reza Djalali, an Iranian-Swedish disaster medicine specialist, who was arrested in 2016 in Iran and sentenced to death on charges of espionage and treason.
MEPs also urged Iran to release all political prisoners and human rights defenders, and to cooperate with the embassies of EU member states in Iran in compiling a comprehensive list of all EU-Iranian dual nationals currently held in Iranian prisons.
According to the United Nations, Iran tops the global list in executions per capita, and it has executed at least 275 people in 2021, including at least two minors and 10 women. The resolution also states that at least 85 juvenile offenders were on death row in Iran in January 2022.
"All prisoners of conscience must be released immediately, and they must abolish the death penalty", Incir insisted. "We must use all the tools that we have available. And we should extend sanctions rather than withdrawing them as some people want. We must force the regime to introduce human rights, democracy and the principles of law", she said.