Belgium, (Brussels Morning Newspaper) Alexei Navalny, Russia's most prominent opposition figure has been given nine years in a "strict regime penal colony" in a fraud case rejected by supporters as fabricated. Navalny was detained when he returned to Russia last year, after surviving a poisoning he blamed on the Kremlin. He is already serving three and a half years in jail for breaking bail conditions while in hospital. A judge has now found him guilty of fraud and contempt of court. Prosecutors accused him of stealing $4.7m (£3.5m) of donations given to his now banned organizations, including his anti-corruption foundation.
The new sentence replaces his earlier jail term, so the opposition leader will now have to serve some seven years in a maximum-security prison, with much stricter conditions and far more remote than the jail in Pokrov east of Moscow where he has spent more than a year.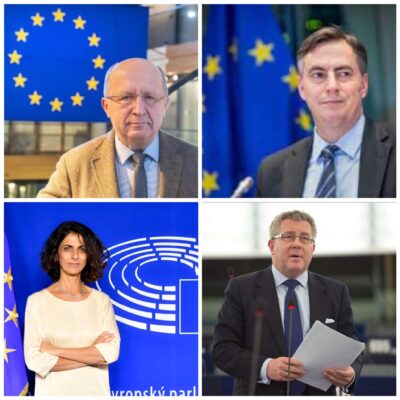 On the developing events, four members of the European Parliament, David McAllister, Chair of the Foreign Affairs Committee, Ryszard Czarnecki, Chair of the delegation to the EU-Russia Parliamentary Cooperation Committee, Andrius Kubilius the standing rapporteur on Russia and Maria Arena Chair of the Subcommittee on Human Rights gave a joint statement for the media.
– "We strongly regret today's decision by Moscow's Lefortovski Court to sentence Alexei Navalny to nine years in a maximum-security prison and to issue him a EUR 10.000 administrative fine. Mr. Navalny has already unjustly served 2,5 years in prison and is currently detained in a penal colony east of Moscow, where his basic rights have been repeatedly violated. Today's judgment clearly contravenes international law and the Russian Constitution and is as unlawful, arbitrary, and politically motivated as the previous judgment in the "Yves Rocher" case – " stated the MEPs in the statement.
They said that today's verdict demonstrates once again that the Russian regime is waging fear among opposition leaders, activists, and civil society.
– "Therefore, we reiterate our call on the Russian government to immediately and unconditionally release Mr. Navalny, as well as the hundreds of other Russian citizens groundlessly detained only for having the braveness to demonstrate in favour of peace or for stepping up for their rights, including the rights to freedom of expression and peaceful assembly. As Mr. Navalny suggested, the best support for him and other political prisoners is not sympathy and kind words, but actions against President Vladimir Putin's regime. Consequently, we call on the EU to support the brave Russian citizens who have the courage to stand for peace and a free and democratic Russia and urge it to adopt immediate sanctions against all Russian officials involved in this new case of misjustice."- said the four MEPS.