Many have noted renewed momentum for a second independence referendum in Scotland, six years after the first historic vote. Is it really on the cards? And what kind of factors might bear on a referendum or even independent Scotland coming to fruition? Brussels Morning got five different perspectives on the issue.
Michael Keating, a professor in the school of social sciences at the University of Aberdeen:
In 2014, the No side won a majority of 55 percent. But 45 percent in support for independence was higher than anyone expected. That support increased after the Brexit referendum when Scotland voted by a large majority to remain in the EU.
At that point, two things happened. The Scottish First Minister said, because the circumstances had changed, they wanted a second referendum. At the same time, public opinion started to move more strongly towards independence.
Now, a 53-55 percent majority support independence. Whether there will be another referendum depends on the Scottish elections in May 2021 and whether pro-independence parties win a majority. If they do, they will claim it is a mandate for a second referendum.
The UK's introduction of the internal market bill has given impetus for the SNP's independence argument as it appears to centralise decision making power. Independence is, however, more complicated by the fact that Scotland would choose to join the EU if it became independent, and a hard border would then emerge between Scotland and England, which could be problematic.
Dr. Kirsty Hughes, a researcher, writer and commentator on European politics and policy, and former Director and founder of the now non-operational Scottish Centre on European Relations:
The energy for independence has been there since the 2014 vote — it was one of the striking outcomes of that 55 percent no, 45 percent yes outcome — the winners looked downbeat, the losers were energised by getting so close. And then in 2015, the SNP wiped the board in Scotland in the general election. Now, there's anger and dismay at Brexit, at the attacks on devolution and the incompetence of the UK government, and it's apparent attack on various elements of our democracy.
The polls have been at 50:50 until this summer when a series of polls showed a yes majority of around 54 percent. The age profile of this is striking in that voters under 50 are both pro-independence, and over two-thirds of younger people support independence. Up to 40 percent of Labour voters, according to some polls, also back independence. Tories and LibDems are firmly against.
The Tories are now countering the SNP by centralising powers at Westminster, emphasising the UK's role in Scotland, attacking the SNP and refusing a second referendum. This may play well to their own voters but is unlikely to impact on others. Labour has had a striking decline in Scotland, and its new leader Keir Starmer is reluctant to say a 100 percent 'no' to another referendum but has made clear he opposes one.
Should Westminster not give the OK, some want to test the possibility of going ahead in the courts and if an advisory referendum would be legal. People are very aware of the need for a constitutionally and legally valid vote but equally will not simply accept a permanent 'no' from London.
Michael Sturrock, a former 'no' voter now campaigns for a second referendum for Scottish independence, and is an SNP candidate in Edinburgh Southern: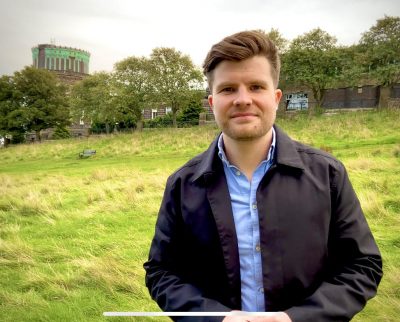 A majority of Scots want a second say on independence and things have changed dramatically since 2014. There is a positive vision of independence. We have a track record of good governance, a more comprehensive national preference for progressive and social democratic policies and the exciting prospect of playing a key role in the European Union.
We can and should win the argument based on our merits, but it is impossible to ignore the UK Conservative government's woeful mishandling of Brexit and the coronavirus pandemic.
Increasing numbers from other parties are also supporting independence. For a start, along with the SNP, the Greens are a pro-independence party. Polls show that between 33-40 percent of Labour voters support independence, despite the party's official stance that they are against it. Even a not-insignificant percentage of Conservative voters support independence. If anything tells you the tide is changing, it's that. Last time, the Better Together campaign ran a largely negative campaign, which won't work this time and will have to conjure from somewhere a positive vision of remaining in the UK.
Independence needs to be achieved in a way that is legally recognised and cooperative. Europe and our partners across the world need to see Scotland as a reliable partner that plays by the books. We would want to leave on good terms with our friends in England, Wales and Northern Ireland, not at loggerheads as the UK Government is with the EU. So, we should pursue the legal path which requires Westminster to give a Section 30 Order, allowing the Scottish Parliament to run a legally recognised referendum.
Emma Divers from PLMR, a Glasgow and London based political communications agency:
There's a groundswell of increased support for independence this year. Nicola Sturgeon's leadership, compared to Boris Johnson's through the pandemic, has played a part. More importantly, Brexit was the genesis of that rise in sentiment as Scotland primarily voted to stay in the EU. However, that doesn't necessarily translate to having an independence referendum. Many people don't see it as a priority, while coronavirus requires focus, and problems persist with Scotland's health and social care system. There's also massive voter fatigue in Scotland after nine major votes, a raft of local elections, and another vote on the way, all since 2014.
Generally, the support for independence is still along party lines. Still, there is an interesting shift that's occurring among Scottish Labour voters as many are pro-remain, corresponding with the independence movement. It could also be a good tactical move for the party.
For unionists to win the argument for staying in the UK, they need to alter their messaging to a more positive notion of what the UK can do for Scotland rather than focusing on it being the lesser partner that needs the UK to survive.
The other important factor in a future referendum is the voter profile and who is allowed to vote – EU citizens in Scotland or Scottish citizens living outside of Scotland would more likely vote for and against independence, respectively. If Westminster says 'no', some MSPs ask whether a case can be taken to the courts and for Scotland to hold an independence referendum unilaterally.
Gerry Hassan, a Scottish writer, commentator and thinker:
The 2014 55:45 vote for the Union was an amazingly high watershed point for independence, without winning. While Brexit was a constitutional moment for the UK, there is a question of its legitimacy for Scotland, and independence has featured high in election debates for the SNP who have been successful at the ballot box. All of this makes Scottish independence a live issue.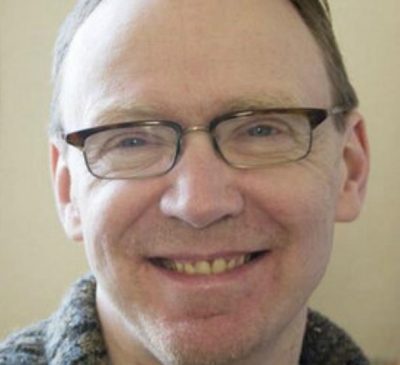 Some have noted Sturgeon's leadership in this regard, which is true to an extent, but it also stands on the fact the independence question has been centre stage in Scotland since 2014. It's an issue that hasn't been buried.
There are still a lot of factors that bear on the trajectory of this energy. Westminster approval, a contingency plan without it, and then there is lots of missing detail on the independence offer, such as currency or EU membership. Arguments for independence should also, this time, acknowledge there are potential losses to going independent and explain how that risk would be managed. Bringing 'no' voters onside after a potential 'yes' majority depends on having an honest 'yes' offer.There is a lot of unresolved matter to determine how messy any disentanglement will be, should Scotland go independent in the future. If ultra-sovereign Tories become involved as with Brexit, it could be made difficult for Scotland. However, Scotland still holds several trump cards – its where the oil depreciating assets are, and Scotland is fundamental to the West's geopolitical security, which is why it holds the UK's nuclear weapons. How it all plays out depends on how much of a majority the vote is won.