Washington (Brussels Morning) India, not the most populous country in the world, yet with a far-younger demographic profile than China, is ready to make its own "great leap forward". Powered by a knowledge-rich diaspora, international industrial hubs, and a sizable pool of world-class, educated professionals, the country seems ready to benefit from what economists would a demographic dividend.
India has been a pillar of the non-aligned movement and is a strategic partner of the United States, France, and Russia, among others. Because English remains the country's official administrative language, the tendency is to think of India as having greater "inter-operability" with the West.
For instance, Silicon Valley has a special relationship with India, which is much more hospitable to global (mostly U.S.) digital platforms than China, Russia, or other emerging economies. However, unlike China, India faces fundamental challenges: poverty, hunger, housing, and now COVID-19.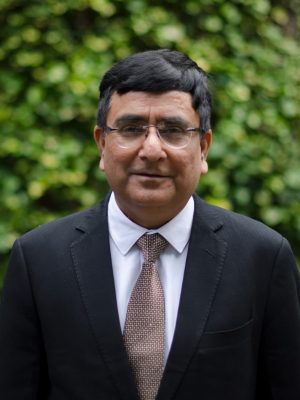 To discuss India's role in the current global context, we speak to one of the most widely recognised Indian academics in Europe, Prof Gulshan Sachdeva. Professor Sachdeva is the Chair of the Jean Monnet Centre of Excellence, at the Centre for European Studies of Jawaharlal Nehru University in New Delhi. He is also Editor-in-Chief, International Studies (SAGE). He has been a consultant with the Asian Development Bank, the International Labour Organisation and the Asia Foundation.
Ambassador Tedo Japaridge (TJ): Is the damage by COVID-19 to the Indian economy manageable? How does India in general coexist with the pandemic and the new realities it has created?
Prof Gulshan Sachdeva (GS): Despite long and strict lockdown in the beginning, COVID-19 infections in India have now crossed the 10 million mark. This has resulted in serious economic decline. The country is in a recession for the first time in its history. Though the economy has begun to normalise, it is expected that for the financial year 2020-21, the decline will be around 9 to 10%.
If sudden economic decline in 2020 is not followed by quick recovery in 2021, it will have serious strategic consequences. The world started looking at India as an opportunity only when it showed close to 7% average growth year after year. This has been the period when India signed about 35 strategic partnerships and more than a dozen trade agreements.
Already, in the last few years, India's approach towards trade agreements has been cautious. This was evident when India walked out of ASEAN's Regional Comprehensive Economic Partnership (RCEP) at the last minute. India-EU FTA negotiations are also suspended since 2013.
To boost domestic economy, the government has now announced Atmanirbhar Bharat Abhiyan, a self-reliance campaign. To a large extent, this is a repackaging of its earlier ''Made in India''campaign. So the focus will be more on boosting domestic industry.
Once a few more vaccines are approved, India hopes to emerge as a major player in the global vaccine supply chain. India has some of the largest vaccine producers in the world. The Serum Institute of India produces about 1.5 billion vaccines every year.
It has ties with five developers, including Oxford-AstraZeneca and Novavax. I hope by the middle of 2021, India will be able to come back to its earlier growth trajectory. But the impact of COVID-19 will be felt on economic policies for some more time. Besides, the ambition of achieving a $5 trillion economy milestone will have to wait for some more time.
TJ: The world sees in India the new China. Is that still a possibility? China became rich by becoming the "factory of the world." Can India become the service capital of the world?
GS: Since the early 1980s, Chinese economic modernisation and growth have been impressive. It has become a major trading partner of a large number of countries and also a centre of global value chains. Now it has created a huge profile for itself through Belt and Road Initiative (BRI) projects. However, as a result of its recent assertive behaviour, many countries are looking for new avenues to ''de-couple'' their economic ties from China. This may provide new opportunities for India to attract some of these investments.
It is true that a significant portion of India's economic growth in the last 20 years has resulted from the service sector. Indian companies have shown strength in information technology, telecommunications and finance. However, a primarily service sector-oriented economy may lead to large income inequalities. It might not be able to provide jobs to a large number of unskilled and semi-skilled within the workforce.
To avoid a scenario of jobless and unequal growth, the country also has to focus on strengthening its industrial base as well. India, with its large young population and extensive network of higher education establishments, can surely serve global demand for services. To make its young workforce more relevant for global demand, the government has announced a new National Education Policy (NEP).
TJ: India and the United States agree on the need for a counterbalance in the Pacific; they have very different positions on Iran and Russia. Can diplomatic relations be effectively compartmentalized?
GS: India continues to peruse an independent foreign policy. It has largely moved away from ''non-alignment'' to ''multi-alignment''. New Delhi has forged closer ties with all major players viz. the US, the EU, Russia, Japan, as well as key countries within the ASEAN, GCC, Africa and Latin America. In this context and given global unease towards an assertive China, India has also established its geopolitical relevance in the Indo-Pacific.
Despite its closer ties with the US and Europe, Moscow remains a valuable strategic partner. The US obsession with Iran has obviously affected New Delhi's options in greater Central Asia. Although closeness to the West has the potential to create problems with its close ties with Moscow and Tehran, so far India has managed reasonably well.
TJ: Indian cities are running out of water. Does COVID-19 and rapid digitalisation mean that we can reverse the acceleration of urbanisation? Could we have decentralised development?
GS: The water crisis in India is perhaps much bigger than COVID-19. More than half of the population has no access to safe drinking water. About 200,000 people die every year due to inadequate water, sanitation and hygiene. It is not rapid digitalisation but more job opportunities in villages that may reverse rapid urbanisation. Decentralisation can lead to more sustainable water management and development. But the tendency in the last few years is more towards the centralisation of resources.
TJ: Is the South Caucasus or the entire Black Sea area on India's strategic agenda?
GS: Historically, India had close political and economic relations with many of these countries within the context of closer Indo-Soviet ties. I don't think there is any policy towards the Black Sea region per se. South Caucasus along with the Central Asian region has been important for India because of historical linkages, strategic location and energy resources. For Central Asia, New Delhi has been following the ''Connect Central Asia'' policy since 2012. Due to lack of direct connectivity, the Indian presence is still limited. Similarly, countries in Central and the South-Eastern Europe are being focussed on now. One of the major reasons for this renewed interest is the increasing Chinese profile in the region.