While the EU's credibility advancing gay rights has been undermined by developments in Poland, the Commission advances an agenda to progress LGBTIQ rights as a core element of human rights standards, say MEPs.
Brussels (Brussels Morning) The culture war descending in Poland around lesbian, gay, bisexual, transgender, intersex and queer (LGBTIQ) rights has tarred the EU's otherwise progressive reputation on sexuality and gender.
In March 2021, Poland's ruling party moved to introduce legislation to ban same-sex couples from adopting children in Poland, even as single parents, signalling gay rights to be a "purely domestic issue" while more than 100 towns and regions across the country have declared themselves LGBT-free zones.
The European Parliament reacted to developments in the central European republic with a resolution, adopted with 492 votes in favour versus 141 against, firmly LGBTIQ rights as "human rights" and pronouncing the EU an "LGBTIQ Freedom Zone." The European Parliament's intergroup on LGBTI rights is an informal forum for Members of the European Parliament who wish to advance and protect the rights of LGBTI people. Between 2014 and 2015, the LGBTI Intergroup was the largest among 27 similar groupings with members spanning across the political spectrum. Brussels Morning spoke to intergroup members Isabella Adinolfi and Fabio Massimo Castaldo (MS5, Italy) on whether and how the EU is a positive force in advancing gay rights worldwide.
Brussels Morning. Iran, the Kingdom of Saudi Arabia, Morocco, Namibia, Indonesia, New Guinea are among the countries that criminalise homosexuality. Can the EU do more to raise the cost of discrimination for these states?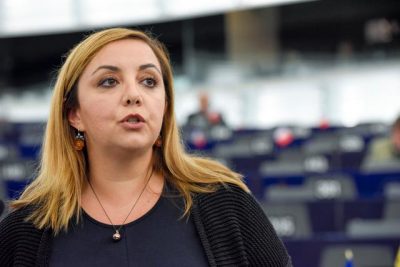 Isabella Adinolfi, MEP. The EU is fully committed to advancing human rights standards globally. The political dialogue with the third countries should never be absent if we wish to promote the principle of aware and respectful societies accepting diversity.
The High Representative of the EU, Josep Borrell, is doing a great job defending universal values and the rights of citizens abroad but, to be more effective on this task, the EU should reflect on its own policies.
In Hungary and Poland gay rights are trampled every day. Poland's "gay-free zones" are a shameful and outrageous example of the kind of policies that weaken our voice for freedom vis-à-vis our partners. We must reinforce our credibility and enforce the human rights benchmarks we have set by using the instruments at our disposal. For instance, we need to enforce the 2013 guidelines for the protection of LGBTQI human rights. Furthermore, the Commission's List of Actions and the most recent LGBTIQ Equality Strategy 2020-2022 must progress.
Besides dedicated strategic documents, the protection of LGBTIQ rights is also present in specific policy instruments, such as the Neighbourhood, Development and International Cooperation Instrument that details conditionality of EU international cooperation. The instrument explicitly promotes and protects the rights of minors, women and LGBTIQ persons, including measures to decriminalise homosexuality. This echoes the spirit of the 2020-2024 Action Plan on human rights and democracy.
Also, target discussions are led through the instrument of the Human Rights Dialogue, which aims at improving human rights conditions on a bilateral (and multilateral) basis. In 2016, the EU became a signatory of the 'International Coalition for Equal Rights Worldwide for LGBTI People'.
BM. Given that many LGBTQ activists are in jail, tortured, or otherwise prosecuted, should the EU have a uniform asylum policy vis-à-vis third country nationals from countries where homosexuality is criminalised? Should we accept that gay people from Iran, Saudi Arabia, Kenya or Ethiopia should be entitled to international protection?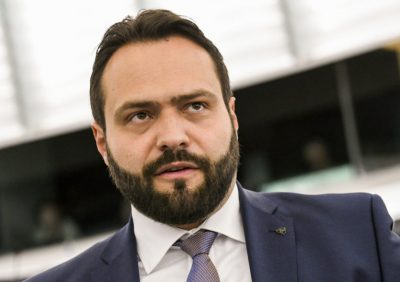 Fabio Massimo Castaldo, MEP. Since there is no European right to asylum but only a common asylum system, decisions on whether or not to grant international protection remain the responsibility of the member states. Of course, there are international conventions (such as the Geneva Convention) or standards on which the national authorities base their decisions, but the final decision is theirs. Being persecuted even with regard to one's sexual orientation remains one of the reasons why asylum can be granted. Note that when a person applies for international protection, the authority has a duty to also assess the merits of their claim. That is, the fact of coming from a country that is also considered safe and included in some list does not preclude the examination of the merits. Therefore, if a person is homosexual and is persecuted in his country of origin, whatever it may be, and he or she can prove it, he is entitled to international protection. Europe is a safe place in the world and we are proud of that.
BM. Is it acceptable that some of the most aid-dependent countries in the word, such as Afghanistan and Somalia, continue to receive aid by LGBTIQ taxpayers and protected by EU/NATO LGBTIQ soldiers — Is there any sense of human rights conditionality in the extension of foreign aid?
FMC. With the entry into force of the Treaty of Lisbon the practice of protecting human rights in EU external relations is enshrined in primary EU law. Human rights clauses are consistently applied in EU international agreements, as respect for human rights is considered an "essential element".
Most EU external action is based on positive or negative conditionality principle but the implementation is not always consistent. The Recent NDICI financial instrument, which is the cornerstone of EU action in third countries (excluding candidate countries) clearly states that " the respect for democracy, human rights and the rule of law is essential for sound financial management and effective Union funding as referred to in the Financial Regulation, assistance may be suspended in case of degradation in democracy, human rights and rule of law in third countries".
We are aware that we cannot change millennial cultures against the diversity with a magic wand, on the contrary we must be patient and firm in defending human values.
BM. Are there clear warnings for tourists visiting states that criminalise homosexuality? Should there be labelling re tourist services in countries where rape is prosecuted as "illegal extramarital sex" and homosexuality is illegal?
IA. Nominally, it's up to individual member states to issue 'travel advice' on this issue and many do. In Italy, the Ministry of Foreign Affairs maintains a site with warnings on different parameters of various destinations, including the legal regime of homosexuality, on a country-by-country basis. The UK Foreign Office does something similar while also having a dedicated section on 'Lesbian, Gay, Bisexual and Transgender foreign travel advice'.
We believe that this communication is important to raise traveller awareness, ensuring they chosse safe destinations where their liberty is not at stake. This is also a way to help tourist destinations reform. We shouldn't forget that gay rights are also denied in modern and dynamic democracies such as Japan. We were delighted to note a Japanese court has recently ruled that it is unconstitutional not to recognise gay unions. But change would come only if the Japanese Parliament legislates accordingly.