Athens (Brussels Morning) Europe is no longer merely the recipient of collective security guarantees in a Euro-Atlantic context but is leading collective security in the Horn of Africa.
The European Council has prolonged the mandates of its two Common Security and Defence Policy (CSDP) missions in Somalia and Operation ATALANTA until 31 December 2022.
Specifically, the EUCAP mandate in Somalia is framed as a civilian capacity-building mission, EUTM is a military training mission, and Operation ATALANTA is a maritime military operation.
The imperative of sustained EU engagement in the region is self-evident. Reviewing the strategic context in which EU engagement evolves, Brussels Morning talks to Ali Kaya, an international development expert specialising in Eastern and Western Africa.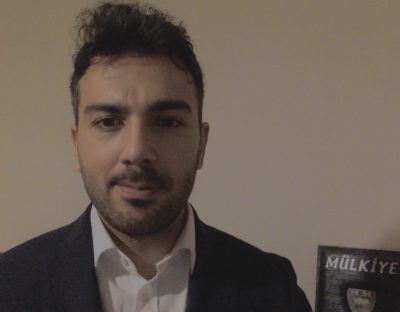 Europe assumes a leadership role
Kaya notes that the region is plagued by intergovernmental disputes and state failure, which has allowed for recurrent famines costing 260,000 lives and the thriving of organised crime networks. Between 2006 and 2012, thousands of people have died in a counter-terrorist offensive reclaiming key cities from terrorist outfit al-Shabaab. The ceasefire between Puntland and Galmudug warring factions in 2016 did restore some stability, but it did not eliminate organised crime strongholds.
The number of those internally displaced in the region is an estimated 2.6 million, many of whom live without assistance and are vulnerable to abuse. The UN recently noted that 2.1 million Somalians face food insecurity, mostly minors and IDPs. In that regard, the fight against piracy is crucial for Somalians to access basic needs.
"Pirates target humanitarian aide delivery, particularly World Food Program ships, whose protection by Operation ATALANTA is now guaranteed for two more years. That is surely a positive step to guarantee human security and also a kind of collective security provision that deviates from Europe's traditional 'normative power' role", says Kaya
Collective security beyond EU member states
Operation ATALANTA has 'lateral' missions, such as countering the trafficking in weapons, narcotics, and humans — not to mention limiting illegal fishing — essentially monitoring all activity off the coast of Somalia.
Therefore, ATALANTA is also significant in implementing the UN arms embargo on Somalia and the ongoing fight against al-Shabaab and its proxy supporters. By expanding the operation's mandate and geographical scope, the EU is gradually extending its maritime security outreach to the Red Sea, Bab el Mandeb, and the Western Indian Ocean.
Because of wider security implications of state-failure and conflict in the region, participation in EU NAVFOR is not limited to EU member states. Back in 2009, Norway was the first non-EU country to contribute a warship to the operation. Since, more countries have joined, providing staff officers to the Operational Headquarters (OHQ) and Force Headquarters (FHQ), including Montenegro, Serbia, and Ukraine. Ukraine contributed a warship in 2014 and later that year New Zealand offered an MPRA asset.
Background to Operation ATALANTA
Operation ATALANTA was established in late 2008 due to a surge in piracy in the Western Indian Ocean. The operation was successful in suppressing piracy and effectively protecting vessels critical to world trade as well as the World Food Programme (WFP) and African Union Mission in Somalia (AMISOM).
Currently, ATALANTA focuses on deterrence, prevention, and repression of piracy and armed robbery at sea. It also monitors fishing off the coast of Somalia and supports other EU CSDP missions and international organisations strengthening maritime security and capacity in the region.