Corruption is a problem in the Western Balkans but organised corruption is an even bigger problem, write Ugljesa Ugi Zvekić and Sunčana Roksandić.
Vienna (Brussels Morning) Bribery is common in the Western Balkans. It is often considered normal to give and receive favours in public administration, the health service and education. Nepotism is also rife; using political connections to give jobs and favours to family and friends. But there is a bigger problem: organised corruption. 
Organised corruption is more than a series of transactional relations; it is a crooked system based on reciprocity and protection whereby a small circle of powerful people trade in influence and favours for mutual enrichment. In this environment, close relations between political, business and criminal elites enable a privileged few to obtain financial, political and social benefits at the expense of society as a whole. Those who have been entrusted to protect the state are instead milking public resources or enabling them to be milked. Instead of zero-tolerance against corruption the system is rigged.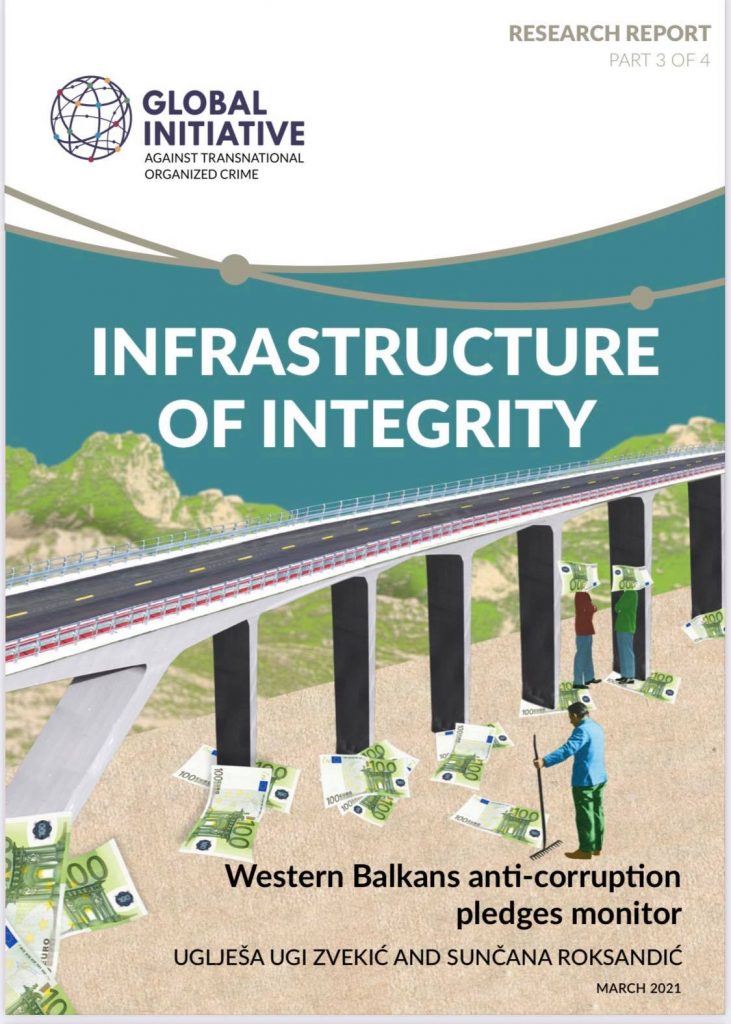 Organised corruption manifests itself through the financing of political parties and elections where controversial businessmen use campaign contributions to buy influence. The phenomenon is also common in rigged public procurement and privatisation processes where insiders often win opaque tendering processes. Corruption is also organised by buying loyalty in exchange for access to public funds and the promise of ever-increasing social assistance. In other words, public money is used to buy political support, and political support opens the door to the benefits of a few instead of entitlements for all.
Cases of illicit enrichment seldom reach the courts if prosecutors and judges are riding on the carousel of corruption and the media is muzzled.
In several countries of the Western Balkans, the problem is so endemic that organised corruption has become normalised. Eco-systems or organised corruption are considered too big to fail since there are so many powerful vested interests.
Changing the game
But there is nothing inevitable about organised corruption and systems can change. At a Summit in London in July 2018, Western Balkan leaders committed themselves to preventing and fighting corruption. They made specific and far-reaching pledges to ensure integrity in public-private partnerships and public procurement processes, to protect whistle blowers, and to provide transparency of beneficial ownership. They promised to do more to trace and recover stolen assets, to protect investigative journalists, to train public officials and to strengthen the integrity of public institutions.
A new report by the Global Initiative against Transnational Organised Crime shows that implementation of these pledges has been mixed. While there has been some progress in some countries and sectors, there is major room for improvement.
Civil society can play an important role to hold governments accountable to the promises that they made. Partners of the Western Balkans, like the EU, and friends like the US and the UK can also work with countries of the region to live up to their commitments.
Amending laws, developing anti-corruption strategies, and strengthening institutions are necessary. But these steps will be in vain if there is half-hearted implementation or high-level political interference. Therefore, one of the biggest challenges is to change mindsets: to constantly emphasise that corruption is breaking the rules rather than being part of the game. Furthermore, especially at a time when budgets are tight, it is vital to stress the costs and harm of corruption.
Until there is a different tone from the top, education, training, and public information campaigns can strengthen a culture of integrity from the bottom up. And leaders should be held accountable to the promises that they made. It is time to dismantle organised corruption in the Balkans. And it is time that the law is equal for all.