Belgium, (Brussels Morning Newspaper) Hammadi Jebali, Prime Minister of Tunisia from 2011 to 2013 and Member of Club de Madrid, was arrested on 23 June and then released a few days later after going on hunger strike. Club de Madrid, and on its behalf President Danilo Türk, has sent the letter below to the current President of the Republic of Tunisia, Kais Saied.

Club de Madrid asks Tunisian authorities to observe the essence of democratic values, fair judicial process, and the rule of law, in respect of his rights and freedoms and it has been pleased to learn of Jebali's recent release after his detention by security police and subsequent urgent transfer to the intensive care unit of Habib Thamer Hospital in Tunis in seriously deteriorated health conditions.

In the Open Letter, Club de Madrid underlines that Prime Minister Jebali is a Member of the Club de Madrid, an international, non-partisan, non-profit organization and the world's largest forum of democratic former Presidents and Prime Ministers from around the globe.

"Our organization harnesses the hands-on governance experience of its Members, and the knowledge and also experience of a global network of advisers and partners from all sectors of society to stimulate dialogue, build bridges and engage in focused advocacy to strengthen public policy and effective leadership through policy recommendations that tackle challenges such as inclusion, sustainable development, and peace at the national and multilateral level." it is noted in the Open Letter.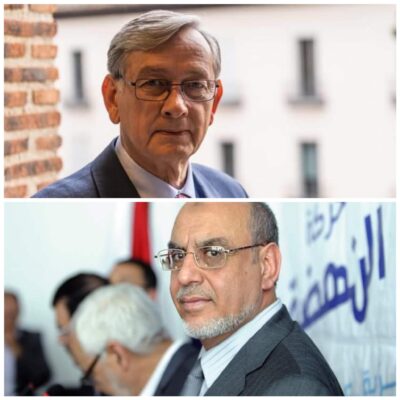 Upon his release by the investigating judge on 27 June, the latter requested his appearance on July 20 for a court hearing in connection with an investigation into an alleged money laundering and terrorism financing case. Justice is doing its work and the process continues.
Club de Madrid calls upon you, President Saied, and upon Tunisian authorities to meticulously observe Prime Minster Jebali's fundamental rights and freedoms in this process, ensuring his protection under the law and a fair judicial process, respectful of fundamental and civil rights, as guaranteed to all Tunisian citizens in the country's constitution.
"We count on you to preserve democratic values and human rights in the midst of the current political tensions in Tunisia. In line with the mission of our organization, we remain at your disposal to support the strengthening of democratic practice in Tunisia" it is written in the Open Letter.

For more information on this topic read the full content of the Open Letter by the Club de Madrid