Brussels (Brussels Morning) Amnesty International published a damning report on human rights abuses in Libya's migrant detention centres on Thursday, accusing the EU of indirect complicity through its support and financing of the Libyan coast guard.
The report, entitled "'No one will look for you: Forcibly returned from sea to abusive detention in Libya", documents human rights violations against refugees and migrants placed in Libyan detention centres during the first half of 2021. It maintains that the evidence shows this to be a continuation of a decade-long practice.
The report details experiences of 53 refugees and migrants detained in facilities under the control of the Directorate for Combatting Illegal Migration (DCIM), a department of the country's Interior Ministry.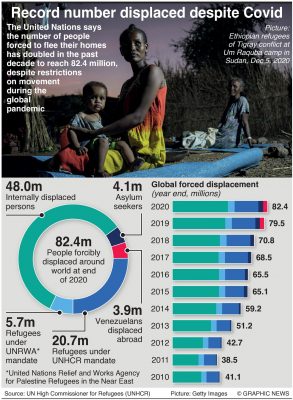 According to Amnesty International's data, DCIM is regularly integrating non-affiliated detention centres into its structure, reopening centres closed for inhumane treatment of migrants under new names, effectively permitting and perpetuating the culture of abuse despite pledges by the authorities to crack down on such practices.
In previous years, migrants have been forcibly disappeared from centres, with survivors claiming that a recently rebranded centre was notorious because guards there regularly raped women and demanded sexual favours in return for such basic living necessities as food or water.
Amnesty's Deputy Director for MENA countries, Diana Eltahawy, stated in a press release that the report shows how migrants intercepted at sea are immediately funneled into arbitrary detention, where they are subjected to torture, sexual violence, forced labour and other forms of exploitation with total impunity. The global rights watchdog's documents reportedly show similar patterns of abuse present in multiple detention centres currently operated by the DCIM.
In the first six months of this year, the Libyan coast guard intercepted and detained around 15,000 migrants at sea with the aid of EU funding and surveillance support from Frontex. Surviving migrants claim the coast guard is regularly negligent and abusive, with at least two reported cases in which migrants were let drown rather than being provided with assistance.
Presenting the report, Eltahawy called on European member states to acknowledge the consequences of supporting the Libyan coast guard, to suspend EU cooperation with Libya on the issue of migrants, and to open urgently needed pathways to safety for thousands trapped in Libya's detention centres.