Greece (Brussels Morning) According to United Nations more than 4 million have fled Russia's 'senseless' war on Ukraine. More than 90% are women and children in an unprecedented crisis that has not yet been completed.
At the same time, however, on the southern borders of Europe, migratory flows from South Asia and Africa will increase in the near future as the weather improves.
In a long discussion with Florian Schmitz, Brussels Morning discussed the differences between crises that take place in North and South, challenges, illegal pushbacks, migration policies, and the role of FRONTEX. Mr. Schmitz is a German multimedia journalist, based in Thessaloniki, focusing on Greece and the Balkans, migration, human rights issues, and minorities. He works mainly as a correspondent for Deutsche Welle and other German public broadcasters. His work on illegal pushbacks and press freedom in Greece has been widely recognized. His first book "Erzähl mir von Deutschland, Soumar" was published in 2017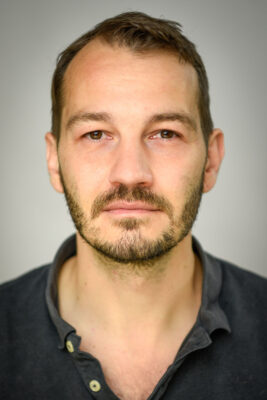 AK: Why do fleeing Ukrainians get a warmer welcome in Europe than Africans and South Asians?
FM: This has to be regarded from three angles, I believe. First of all: The war in Ukraine and the horrific images that we get on the news every day don't leave another alternative. Everybody who lives in Ukraine, also non-Ukrainians, deserves international protection. So do Russians, who face long prison sentences under the Putin Regime, in case they speak up against the war. Secondly, we have to ask ourselves why this welcome towards Ukrainians is warmer than towards asylum seekers from South Asia, Africa, but also the Middle East. I think, at the moment there is more empathy because the situation is fresh. The media still report about it on a daily level, so, there is still a collective shock that, in most countries of the EU, translates into empathy and solidarity. We must not forget, however, that in 2015, the arrival of refugees from Syria was very positive in the beginning, too; until it started to decline when people realized that end to the complexity of conflicts in the Middle East cannot be clearly defined.

There is this perpetuating trope of geographical and therefore cultural proximity when you follow the media coverage regarding Ukraine. This, of course, is only partially true. I live in Thessaloniki. The Syrian border is about 1800 km away from here. This is not a lot further than, e.g. Odessa. It is a very Eurocentric perception of the world that leads to the way we feel proximity. But, in a globalized world, concepts of 'us' and 'the other' become mere projections, while it hardly says anything about how involved governments or economic stakeholders are.

Apart from this, however, the countries of the EU look back on centuries of warfare and bloodshed, all of that leading to the human rights we have today. To exclude people we perceive as strangers, while publicly embracing people in need, whom we feel closer, is an abomination of our legal system that will have serious consequences, also for EU citizens.
AK: What are the challenges faced by immigration flows in Southeast Europe?
FM: The biggest challenge people in Southeast Europe face is the fact that the EU has turned into a fortress. Within this fortress, it is easy to maintain the narrative that we cannot help everybody and that we have taken in Millions of refugees since 2015. We forget that the majority of refugees are in countries like Turkey or Lebanon, where many of them suffer social and economic isolation. In these countries, we observe a rise in the national rivalry that might lead to further destabilization. We see social clashes between migrants and locals and political agendas that are more focused on escalating these conflicts rather than finding solutions. So, many non-nationals are forced to move on to the EU.
When they try to enter via Greece, however, they face the harsh reality of a state bloc that has not managed to come up with a sustainable migration policy. The result: Massive pushback operations, the Greek coastguard abandoning men, women, and children on life-rafts at sea. Media and human rights organizations have presented evidence regarding all of this. Structural violence, the Greek coast guard throwing men into the sea, authorities abducting people from the streets of Athens and Thessaloniki and deporting them illegally to Turkey, no access to the asylum system, refugee camps that resemble internment camps – the list is long. We see chain pushbacks on the Balkan Route, with people coming from Greece, being illegally deported from Serbia to North Macedonia, and from North Macedonia back to Greece. With all the attention the media gave to Lesbos and Samos, the Balkan route has been forgotten and therefore left to corrupt structures within the various countries, smugglers making piles of money, that goes right into the pockets of criminal organizations in countries like Pakistan or Afghanistan. We observe that Southeast Europe has turned into a zone, in which people on the move are outlaws and object to arbitrary behavior and severe violence.
AK: Frontex was formed to assist countries to manage their external borders and harmonize border controls. Do you believe the agency's role to be sufficiently up-to-date?
FM: Frontex is the symbolic flagship of the EU's crusade against its ideals and laws. The media have presented hardcore evidence on the fact that Frontex officers were and are fully aware of structural pushback operations on the sea and land borders between Greece and Turkey. Many refugees describe Frontex officers involved in these operations, by identifying the iconic light blue armband. On the islands, we hear from insiders that Frontex patrols offer time windows to HCG to illegally push back people on the move, by always patrolling in areas where HCG is not present at this point. I had Frontex officers approach me personally in Lesbos and at the Evros border, telling me, off the record, that pushbacks are a daily routine of the Greek authorities. At the other external borders, that separate EU member Greece from non-EU countries like Albania, we see how absurd the situation is. There, you don't see a lot of military or police on the Greek side. We know of incidents, in which the Greek police assist people on the move to illegally cross the border to Albania. There, Frontex collaborates with the Albanian officials, who constantly and illegally push people back into Greece. So, we have the EU border protection agency, working with non-EU authorities against the Greek police, pushing people back into the EU. The very same agency is now denying access to the OLAF (European Anti-Fraud Office) report, that investigated Frontex's role at the Greek-Turkish border. So, to answer your question: It depends on how you define sufficient. Frontex has been very sufficient in covering up the massive human rights violations that we observe on an everyday basis at the EU external borders. They have not been sufficient, however in defending what the EU borders should be: a gateway into a safe space for non-EU citizens, where, by national and international law, everybody has the right to a fair and transparent asylum procedure.