Germany's political evolution makes for a greener environment, as politico Stefan Meister explains to Brussels Morning.
Tbilisi (Brussels Morning) Germany will hold legislative elections on 26 September 2021. What is certain is that Chancellor Angela Merkel is serving her last five months in an office she has served since 2005, a record for Germany. Her shoes are difficult to fill both for Germany and for the Christian Democrats but for the first time since 1945, it is not a given that Merkel's successor will be a Christian Democrat.
Since 25 April, 10 different polls show the Green party leading the polls, and three polls indicate a 5% lead (Forsa: 27 April – 3 May) while most show a tighter race with the Greens holding a 1-3% lead (INSA, Kandar: 27 April – 3 May). For months, it was assumed that the Greens would replace the Social Democrats as the Junior coalition government of the next government, for the first time on a Federal level but in a coalition that has been tested state-wide.
The Greens, while themselves improving, brings with it an embedding of values that sees environmental sustainability as a priority in Germany. Such continuity and change is at the heart of politics led by researchers and party-aligned think tanks. For the CDU that's Konrad Adenauer Stiftung, the Social Democrats has Friedrich Ebert Stiftung, and for the Greens, it's the Heinrich Boell Stiftung.
Stefan Meister, head of the Heinrich Boell Foundation in Tbilisi, Georgia, and who has worked at other major North American think tanks like the European Council on Foreign Relations and Transatlantic Academy, explains to Brussels Morning about how that continuity and change has played out in Germany.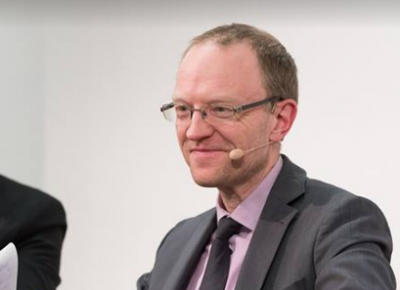 Ambassador Tedo Japaridze (TJ). Most international analysts project a new coalition in Germany between the CDU/CSU and the Greens. Do you feel the Greens are ready to lead such a coalition or is Germany's commitment to a CDU/CSU-led coalition inevitable?
Dr Stefan Meister (SM). Yes, I think the Greens are ready to either become a partner in a CDU/CSU-led coalition o lead such a coalition. The Greens are the only party in Germany that successfully managed the generational change at the helm of the party. There is a strong will for power in the party and with Annalena Baerbock Greens, a female leader, who is with her counterpart Robert Habeck very pragmatic, is committed and ready to reforming the country.
The Green party has learned from its coalition with the Social Democrats (1998-2005). At the time, the Greens were the junior partner. Now they are ready program wise, with the people and the experience necessary to lead the country and implement necessary economic, environmental, digital, and foreign policy reforms. While CDU and SPD are exhausted after 16 years of coalition under Merkel's leadership, the Greens understand that Germany needs to lead in the EU but also to set a new agenda and introduce new policy approaches.
TJ. Baerbock talks of a tougher stance vis-a-vis Russia in Ukraine and a policy of "dialogue and toughness" vis-à-vis China. Should the Greens come to power, is the Nord Stream II project likely to remain in place?
SM. I am not so sure, if it is so easy to stop the Nord Stream 2 project at this point, because the participating companies will go to court and might even win the case.
The Greens are the only party in Germany who were from the beginning against building Nord Stream 2. The party strongly support Ukraine but also Baltic States in their approach towards Russia. They oppose a Russia-first policy and have a strong track record on human rights. In her interviews, Baerbock has made clear that the German army (Bundeswehr) and NATO need to be strengthened, while we need to also strengthen our partners in Eastern Europe.
So, irrespectively of whether Nord Stream 2 is completed or not, there will be a different Russia policy with the Greens and stronger support for countries like Ukraine and Georgia and a different debate about how to deal with Putin's Russia. I am pretty sure, that the Greens will support an approach that regulates NS2 in a manner that maintains the role of Ukraine as a transit country for Russian gas. At the same time, a Green government in Germany would stand behind the EU's Green Deal and the EU would buy less Russian oil and gas, while supporting countries like Ukraine to overcome their dependence from Russian gas. What's important is that East Partnership countries will become part of the Green Deal of the EU to transform their economic and energy sector.
TJ. What's the role and function of Germany in European and global affairs? Has the pandemic changed German priorities and outlook on world affairs?
SM. Germany is the economically strongest country in the EU and the pandemic will not change this. At the same time, German elites have learned how vulnerable Germany and the EU are and how authoritarian states like China and Russia try to use the pandemic to weaken the EU. We observe a reshuffling not only of the global power game but also of regional conflict zone.
What we observed with the Nagorno Karabakh war last year is not only crucial for the South Caucasus but also for the whole of Europe. Germany needs to build up more military and diplomatic capacities and help to strengthen the EU's presence in its neighbourhood, including security. This can only happen with a new coalition in Berlin.
At the same time, Germanys change through trade approach towards China and Russia has failed and the future will bring more conflicts and less economic interdependence with these countries. The coming to office of the new US Administration is important for Germany and the EU, particularly in respect to democracy promotion worldwide. But Germany, together with France, has to grow up and invest more in its capabilities. We are not anymore in the beginning of a major global change. Germany will have to do more to protect the EU and maintain the multilateral order and the EU.
TJ. The US is now only marginally the biggest market in the world for the exports-driven German economy. In a country like Germany, where one in five jobs depends on exports, how "tough" can Germany be on China?
SM. That will be a major challenge for Germany. The huge dependence from Chinese market, a country that increasingly dominates international relations, is becoming more authoritarian and undermines the rule-based order presents a formidable challenge.
Germany has no option but to limit its dependence on the Chinese market, because Beijing is becoming a major competitor for the German industry in many sectors and we expect will buy less and less from Germany. On the other hand, Chines leadership tries to divide EU member states and weaken transatlantic relations, undermines human rights and rule of law worldwide and has developed its own vision of a China dominated world. The earlier Germany and the EU understand that China is less of a partner and more of a competitor, the better for our economic planning.
TJ. We know the Greens as the party of anti-nuclear and anti-fossil fuel campaigning. What does that mean for Europe's relations with fossil-fuelled economies in its periphery, from Azerbaijan to Algeria?
SM. The Green party in Germany stands for a sustainable energy transition in Europe and worldwide. Because of the climate catastrophe there is an urgent need for this change. The countries that do not invest in renewable energy and energy efficiency will have major economic challenges over the next decade.
Also, nuclear energy is not a real alternative. It does not only create nuclear waste and security threats but also dependencies on countries like Russia. Therefore, a German government with a Green participation will support an EU-sponsored energy transition in Europe's neighbourhood. This is also a huge opportunity for the German and EU industry but also for Southern countries that have huge potential for solar and wind energy and will benefit from cheaper energy in the long-run.