Your ads will be inserted here by
Easy Plugin for AdSense.
Please go to the plugin admin page to
Paste your ad code OR
Suppress this ad slot.
"How hard could it be," he thought to himself.That was more than a decade ago. Today Fisten's first case is still going strong. That's because the subject of his investigation was Jeffrey Epstein, the jet-setting multimillionaire with a criminal sexual interest in young girls. At the time Fisten started investigating the case in 2009, Epstein and prosecutors had already signed a controversial "non-prosecution agreement" that allowed the financier to plead guilty to less serious sex offenses and escape punishment for alleged trafficking crimes that could have landed him in prison for the rest of his life. Epstein spent 13 months in jail for two counts of prostitution. Even then, Epstein was given work-release privileges, which allowed him leave jail for up to 12 hours a day, six days a week.Fisten was hired to investigate the case by attorney Brad Edwards, who was suing Epstein in civil court on behalf of many of his accusers. Edwards wanted Fisten to dig deeper.What Fisten discovered, he said in a wide-ranging interview with CNN, disgusted him."I started going out and interviewing witnesses that became victims," Fisten said. "One after another, three girls turned into four girls, turned into five, six, seven and so on…I couldn't help but think that this could've been my daughter or your daughter or my next door neighbor's daughter."He said he found it inconceivable that people who traveled in Epstein's social circles weren't aware of his misconduct, particularly with so many underage girls in his company."Once these girls lost their braces and their pubescent look and started becoming 16-years old or 17-years old, they were too old for him, so then he started using them as recruiters to bring the younger girls," Fisten said.It angered Fisten that Epstein was allowed to go to a luxury office when he should have been sitting behind bars. Not only that, he saw lavish lunches being brought into the office and a parade of young females going in and out of the place.He said he doesn't know if those visitors were underage girls because he has not been able to obtain the logs of Epstein's office visitors during that time, which he said have inexplicably vanished."We wanted to get those logs so we could see who the girls were," Fisten said. "They're missing. No one knows where they are."The Palm Beach County Sheriff's Office has opened an internal affairs investigation into Epstein's time in work release, according to a Friday statement from the sheriff's office. WPTV reported that Epstein was allowed to spend time in his home for hours, as well as in his office.To Fisten, Epstein hadn't changed his ways even while he was serving his sentence.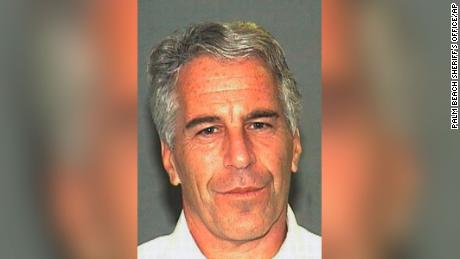 "I don't think he's ever stopped," Fisten said.As his investigation progressed, Fisten said he saw Epstein wield power to try and silence his accusers. He hired private investigators of his own, who Fisten said frightened and harassed the victims."They were former Miami cops," Fisten said. "He paid an extremely large retainer to them and all their job to do was to follow the girls around and intimidate them."Fisten said he received calls from some of their clients who expressed fears about being followed. On one occasion, Fisten said, he drove one of Epstein's accusers to her home only to find a private investigator parked across the street in a car holding a video camera. The father of another accuser was run off the road, allegedly by one of Epstein's hires, according to court documents.While Epstein was never charged with obstruction of justice or witness tampering, documents show that the FBI had investigated the matter and prosecutors considered filing such charges. No charges, however, were ever filed.Fisten said associates of Epstein have come forward to him and Edwards alleging that Epstein has traveled with two young women who have procured girls for him in recent years. He said he and Edwards have shared the names of those women and associated information with federal authorities.Read More – Source