Melbourne United missed their chances and paid dearly for it in a loss to the Brisbane Bullets on the Gold Coast on Sunday.
In a round where top-team Sydney Kings and third-placed Perth Wildcats lost games, Melbourne couldn't find a way past the Bullets who claimed a 95-86 win and moved back into the top four.
The Bullets have now won their last three game against Melbourne, and hold the season series over them while United drop to third place.
Going into Sunday's game Melbourne put the onus on themselves to stand-up to the Bullets pressure defence, vowing to be more aggressive on the offensive end and find their best form in the fourth quarter.
Advertisement
Offensively they were much better in the first half, but after half time they couldnt strike a good rhythm nor nail enough of their shots as the Bullets extended their lead early in the last term. Adam Gibson and Jason Cadee nailed threes before a Mika Vukona lay-up made it 78-72 with five minutes to play.
Melbourne tried their utmost to cut down that lead but they failed to convert shots into vital points. With two minutes to play centre Josh Boone missed a rim chance which could have cut the lead to two points, then captain Chris Goulding fouled out on the next play.
With Melbourne scrambling on defence, Brisbane's Cameron Gliddon (16 points) found room for two more crucial three-pointers to lock in the win.
Casper Ware overcame the Bullets attempts to force the ball from his hands with a game-high 29 points while Mitch McCarron (12 points), Craig Moller (11 points), David Barlow (10 points) and Goulding (10 points) all had their moments.
But in a tight contest Melbourne shot only 43 per cent from the field and seven of 26 from the three-point line, compared to 53 per cent and 11 of 21 from the Bullets.
After the loss, Melbourne United coach Dean Vickerman was able to rattle off several areas his side were better, including taking 13 more shots and grabbing more offensive rebounds.
"But we just couldn't convert," Vickerman lamented.
"They have had the better of us in those three games.
"The fourth quarter has been an issue but I didn't think that was as big of an issue today.
"It was a close battle the whole way but down the stretch they made shots better than us, we had opportunities and I thought we had some good opportunities that we missed."
Ware added he was more frustrated with the shots he missed rather than his makes.
"We didn't make the shots we needed to make," Ware said.
"Coming into the fourth quarter I had a wide open three that could have put us up a couple of points and would have probably changed the game, that was big."
Melbourne took a blow pre-game when star import DJ Kennedy was ruled out after being involved in a minor car accident on Friday.
The Pittsburgh-raised left-hander was ruled out of the team's clash against the Bullets due to "stiffness" resulting from the crash.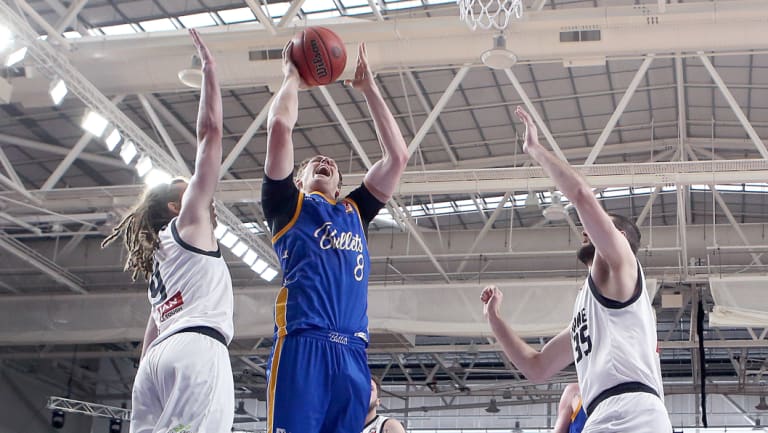 Its understood Kennedy was stopped at traffic lights in Melbourne on Friday when another car drove into the rear of his car.
The team held him out of travel to the Gold Coast on Saturday to observe his condition.
When he reported stiffness on Sunday the team cancelled plans to fly him north and made a final decision to rule him out of the game, but are hopeful he'll make a quick recovery.
Melbourne United face Cairns Taipans in Cairns on Sunday at 5.20pm AEDT.
Roy Ward is a Sports writer for The Age.
Most Viewed in Sport