It's the toughest coaching job in the A-League – and it's turning out to be even tougher than Mark Rudan had anticipated.
Rudan knew it would be no picnic taking over at Wellington Phoenix, the competition's problem child. But he admits he probably underestimated the sheer size of the task at hand.
The former Sydney FC skipper and Fox Sports pundit is responsible for more than just a football team. His tenure as coach will also help shape the Phoenix's future, and in turn, that of football in New Zealand.
When the Football Federation Australia board meets on Wednesday to deliberate on A-League expansion, Wellington will be the elephant in the room. The axe has been hovering over the Kiwi club ever since FFA chief executive David Gallop accused them of "squatting on a licence" way back in October 2015.
Advertisement
That licence expires at the end of next season, as does Rudan's contract. Most people on this side of the ditch assume neither will be renewed, with the Phoenix's 'metrics' continuing to trend poorly, and that one of the many expansion bids from Australia will take their place in the A-League. If that happens, Rudan will have to look elsewhere to continue his coaching career.
But the looming independence of the A-League and the increased power of the cartel of club owners has added a significant degree of uncertainty to a situation many had viewed as a foregone conclusion. And if Rudan has it his way, Wellington will be around for a long, long time.
Rudan came to the Phoenix promising to steer a club-wide transformation. Having struck a close friendship with chairman and money man Rob Morrison, he is confident it will come to fruition.
"There are so many good things going on that people don't know," Rudan told the Herald. "A lot of the things that I've implemented, people have taken on board – players, the people in the office, the staff, the owners as well. I've told them, it's a process.
"It's going to be a long journey but it's going to be a fruitful one as well. And it's very, very early in that. I understand people want results immediately but it just doesn't work that way.
"I gave them a plan and I told them quite clearly what the plan's about. I've seen success, as a player and as a coach. I've got some knowledge of how to transform an organisation, it's a matter of getting people on board and buying into it.
"We're certainly ahead of schedule with external things but in terms of football, we're still developing. It is challenging – probably a little bit more than I expected, but by no means did I expect it to be easy."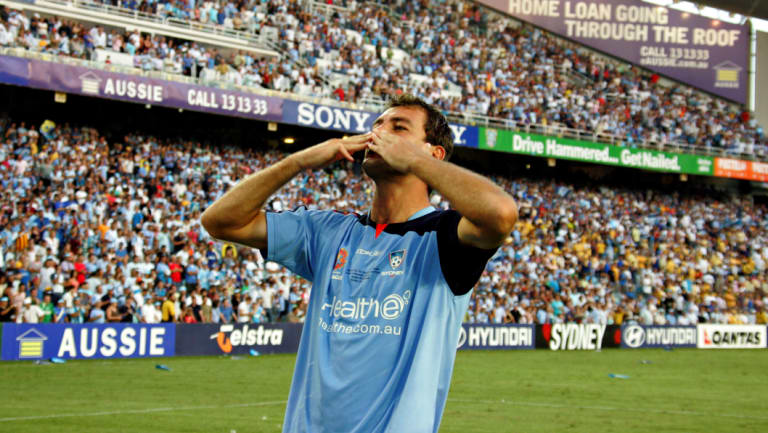 Perhaps it explains why Rudan has no time for nostalgia or sentiment ahead of Saturday's clash with Sydney FC, the club where he made his name and won an A-League title with in 2006.
It won't be the first time he'll have coached against the Sky Blues – he did it with Sydney United 58 in the 2015 FFA Cup, and the "surreal" feeling he had that night is every chance of flooding back at Jubilee Stadium when he locks horns with his old teammates Steve Corica, Ufuk Talay and Robbie Stanton.
There will be another friendly face on the Phoenix bench, following the signing of Ante Covic on a short-term deal as injury cover for Filip Kurto (concussion). Covic, 43, will sit on the bench as back-up for New Zealand under-20 goalkeeper Oliver Sail and will only enter the fray in case of emergency. If he does, he'll become the oldest player in A-League history.
The Phoenix will go into the clash as rank outsiders but with genuine hope of springing an upset. Sydney FC's attack has laboured in recent weeks and it won't be easy to play expansive football against a stubborn five-man defence, which frustrated league leaders Perth Glory in Wellington last weekend.
Were it not for a controversial VAR decision, the Phoenix would have beaten the Glory rather than drawn 1-1 and they'd be sitting inside the top six right now. "They deserved more from the game in terms of that performance," Rudan said.
"The players were excellent, they executed the plan superbly. But there are 27 rounds – this is the part of the season where you start to work on progressing our style of play. It's stepping stones, so we'll look to build on that and develop."
Vince is a sports reporter for The Sydney Morning Herald.
Most Viewed in Sport
[contf] [contfnew]
[contfnewc] [contfnewc]