Police believe they have identified the suspected perpetrators of the novichok attack on former Russian double agent Sergei Skripal.
The 66-year-old and his 33-year-old daughter Yulia were attacked with the nerve agent at their home in Salisbury, Wiltshire.
The pair were rushed to hospital after shoppers found them collapsed on a bench at The Maltings shopping centre on 4 March.
Both survived the attack and were discharged from Salisbury District Hospital after extensive treatment.
Officers believe several Russians were involved in the attempted murder and say they are looking for more than one suspect.
"Investigators believe they have identified the suspected perpetrators of the Novichok attack through CCTV and have cross-checked this with records of people who entered the country around that time," a source close to the investigation said told the Press Association.
They said investigators were "sure" the suspects were Russian.
Scotland Yard, which is spearheading the investigation, declined to comment.
Sky's Crime Correspondent Martin Brunt said: "This would chime with the government's long-held belief that the Russian state was behind the attack on the Skripals, or at least had lost control of the nerve agent novichok which scientists say is made only in Russia."
The breakthrough comes as an inquest is due to open on Thursday for Dawn Sturgess.
She and her partner Charlie Rowley, both from Amesbury which is situated about eight miles north of Salisbury, fell victim to novichok believed to be from the same batch as that used to target the Skripals.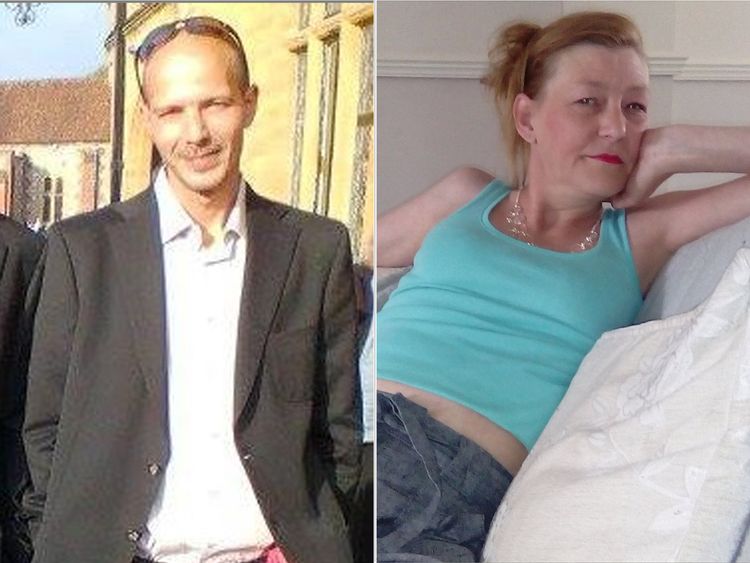 Ms Sturgess, 44, died earlier this month – eight days after being exposed to 10 times the amount of nerve agent the former spy and his daughter came into contact with.
Investigators believe the substance was in a discarded perfume bottle that the couple found in a park, the source said, adding that Ms Sturgess likely sprayed the substance directly onto her skin.
Mr Rowley, 45, survived the incident and is still being treated in hospital.
More than 400 exhibits, samples and items have been recovered by police investigating the poisoning of Mr Rowley and Ms Sturgess.
The government has continued to make clear it believes the Russian state was behind the attack on the Skripals.
Vladimir Putin and other senior Russian politicians have continued to deny any involvement in the poisonings.
More from World
The row has led to tit-for-tat diplomatic expulsions between Britain and its allies and Russia.
More follows…