Police forces across Britain are failing victims of hate crimes.
A major review, the first of its kind, found victims have been let down after being targeted because of their race, religion, sexual orientation or disability.
And the report warns police must address these failings in their response to hate crime, ahead of an expected post-Brexit surge in attacks.
Her Majesty's Inspectorate of Constabulary and Fire & Rescue Services (HMICFRS) found that, in over half of the cases it examined, the response was not good enough.
Its report said: "There is a real possibility that there will be a similar increase in reports in 2019 if, as is anticipated by the Government, the United Kingdom formally leaves the European Union.
"Police forces should prepare for this eventuality and make sure that the recommendations in this report are used in the future to improve the police response to hate crime victims."
HMICFRS noted that there have been increases in recorded hate crime following events such as the murder of Lee Rigby in 2013, the referendum vote in June 2016 and the Westminster terror attack last year.
HMI Wendy Williams, who led this inspection, said: "Hate crime is personal and pervasive; and the police frequently only have just one chance to identify it.
"If the victim is given the right support further offending can be prevented, and a force and national picture of hate crime can be built, allowing wider preventative activity."
Hate crimes and incidents are defined as those perceived as motivated by hostility or prejudice based on a personal characteristic.
Five strands are monitored centrally, race or ethnicity; religion or beliefs; sexual orientation; disability; or transgender identity.
The report shows some officers did not identify hate crimes, didn't record information and victims were not told about help or support they could receive.
It also said hate crime was not being prioritised. In one instance it took 5 days for some forces to respond to a hate crime incident. The target time is supposed to be 1 hour.
Race hate monitoring groups say this is another reason why victim confidence in the police is being further undermined.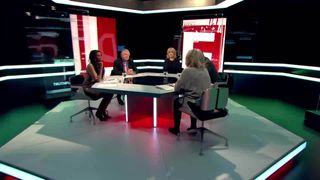 Jemma Levene from monitoring group Hope Not Hate said: "This report comes at a time when the reporting of hate crimes of all kinds is rising dramatically.
"What is most worrying is that the report is based on data from 2012-2014, and all our research shows that there has been a massive surge in reported hate crime since then.
"At a time when Britain is becoming more divided than ever before, it is crucial that police officers are well trained in issues around race, religion, sexuality, disability and gender.
"Our recent polling suggests that is frequently not the case. More consistent training and professional support for police officers is urgently needed, both to allow them to recognise hate crimes for what they are, and to support victims when they come forward".
The Government tasked HMICFRS with carrying out its first in-depth probe into police handling of hate crime in 2016.
Inspectors took figures from all 43 forces in England and Wales and carried out more detailed fieldwork in six services.
The report said victims face a "postcode lottery", highlighting "significant problems" with the system for flagging an offence or incident as a hate crime.
Figures showed that more than 3,000 recorded racially or religiously aggravated offences were not flagged as hate crimes.
There were "very serious problems" in two areas, which led inspectors to conclude that the flagging of some hate crime is either inaccurate or there was no evidence of any hate motivation at all.
Forty-three out of 180 cases reviewed were incorrectly flagged at the time of reporting.
It found that most forces do not follow guidance that those targeted in hate crimes should be prioritised. In 65 instances, victims were not visited by police at all.
Many of those Sky News spoke to in Bradford said they would report a hate crime to the police – but few had full confidence that the authorities would deal fully with an incident.
"There's been incidents where things have been reported to the police and they haven't done much," one man said. "So you don't really feel safe reporting things to the police here – that's why a lot of people have taken it into their own hands."
In one case cited by the watchdog, a 17-year-old reported that she believed she had been assaulted because she was gay.
However, the incident was first not flagged as hate-related and then later incorrectly recorded as racially or religiously aggravated.
In another instance, police questioned a trans woman's view that what she had experienced was a hate crime, the report said.
More from UK
In 2016/17, hate crime accounted for 2% of all police-recorded offences in England and Wales.
Data suggests that between 2014/15 and 2016/17, the total number of recorded hate crime offences increased by 57%.